Thursday, Adalynn graduated from Ms. Tina's preschool. It was so cute...she was very excited. They marched out with their caps and gowns to the graduation song and they sang some really cute songs. Ms. Tina gave us all a video of pictures she took throughout the year--Addie loves it and has watched it so many times. She interviewed them on the video and asked them what they wanted to be when they grew up. Addie told her she wanted to be a mom with three kids. So cute. Reminded me of when Jared's mom told her class that is what she wanted to be when she grew up (and the class laughed at her). They received their diplomas and we took pictures and had lunch.
These past two year with Ms. Tina has been awesome. Adalynn has learned so much...she is going into Kindergarten well prepared. She knows all her letters and sounds, she knows her numbers to 100, she is reading, she knows how to write quite a few words including her full name. We are planning on working on a few things this summer (we bought workbooks from Costco and she has already started doing hers). So, thank you Ms. Tina!!!
First a video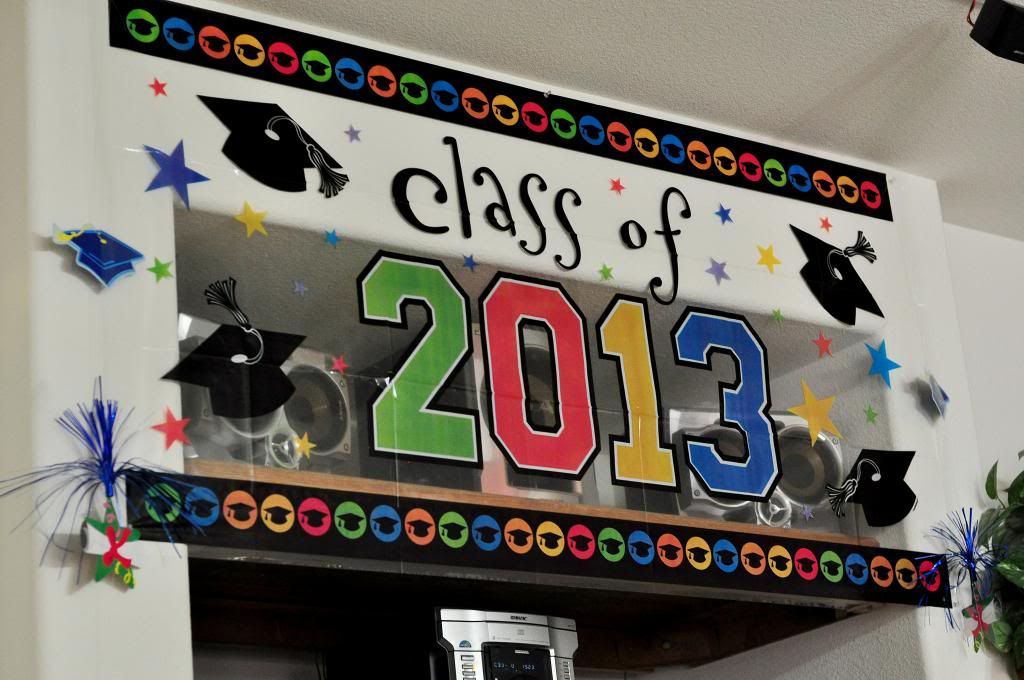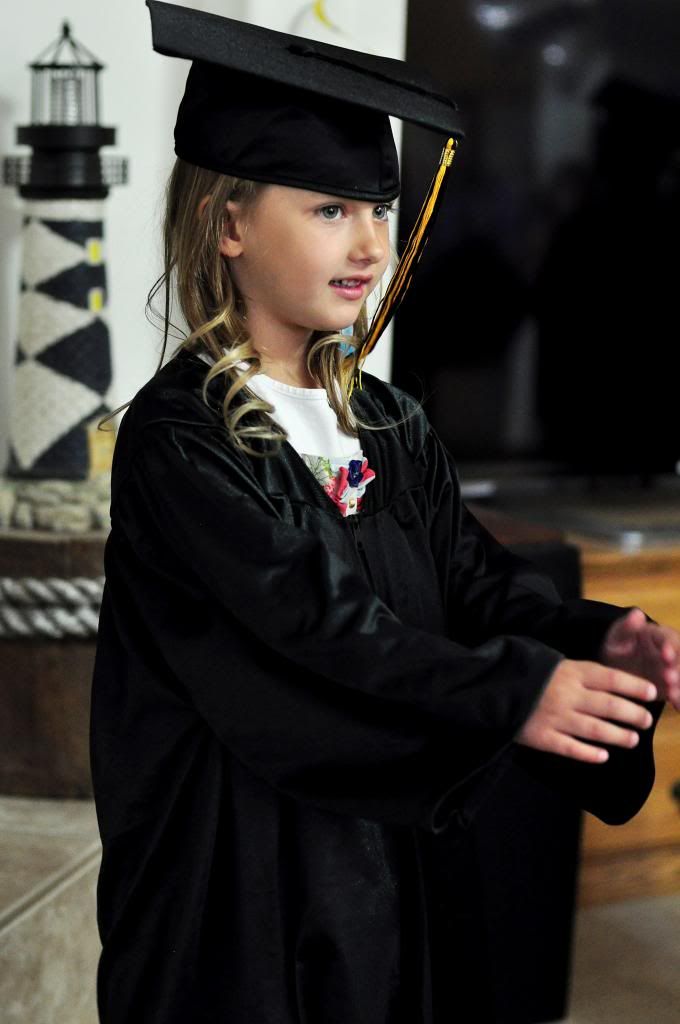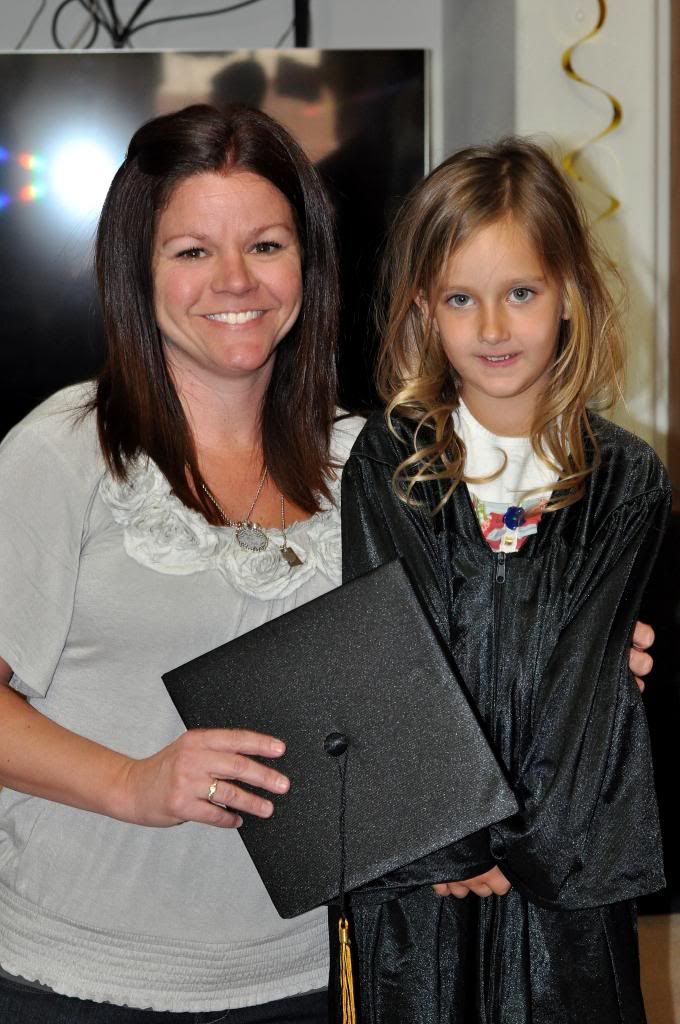 Courtney, Liliana, and Adalynn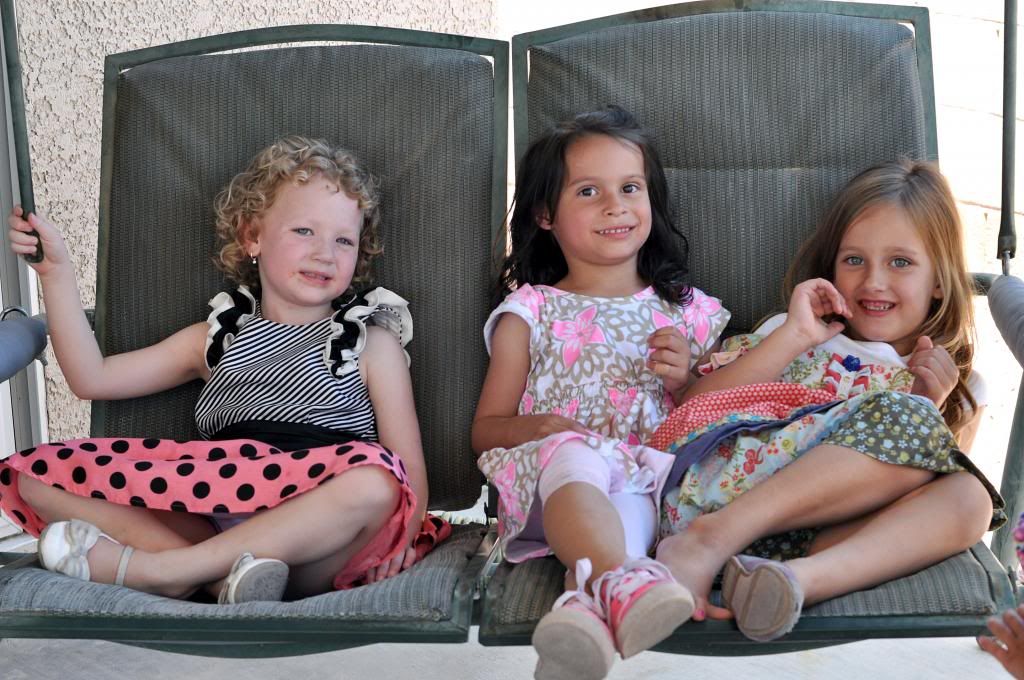 Watching the video after getting home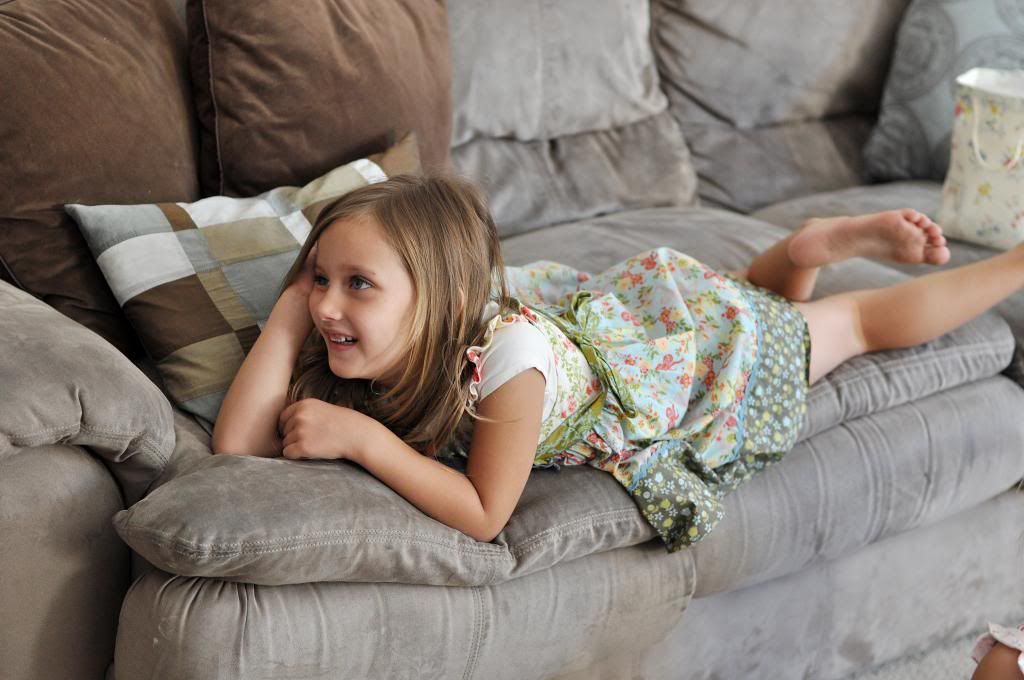 Showing off her diploma and balloon (from Ms. Tina)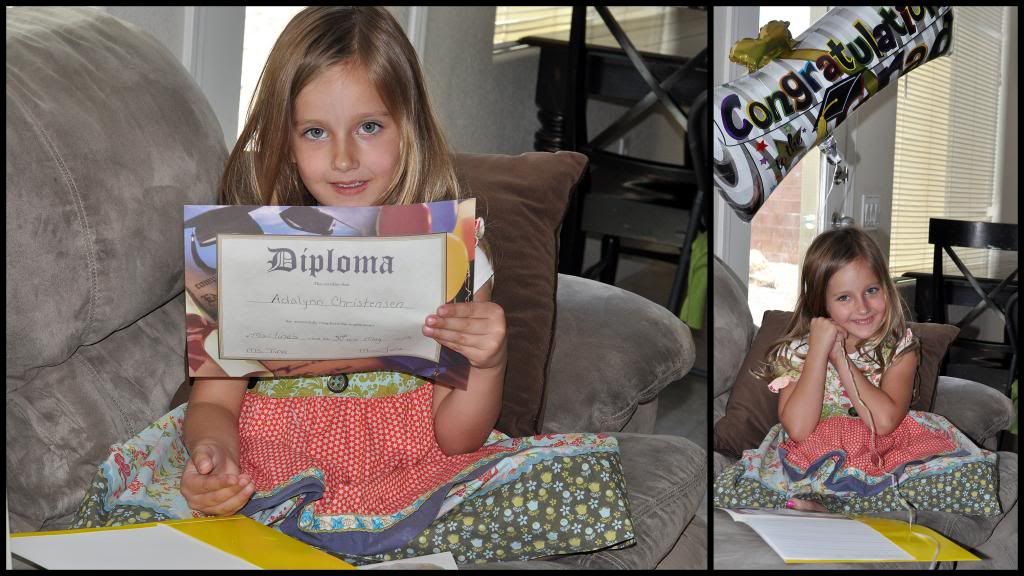 (Tina asked if I wanted to borrow a cap and gown to take pictures in my studio. So of course, I did)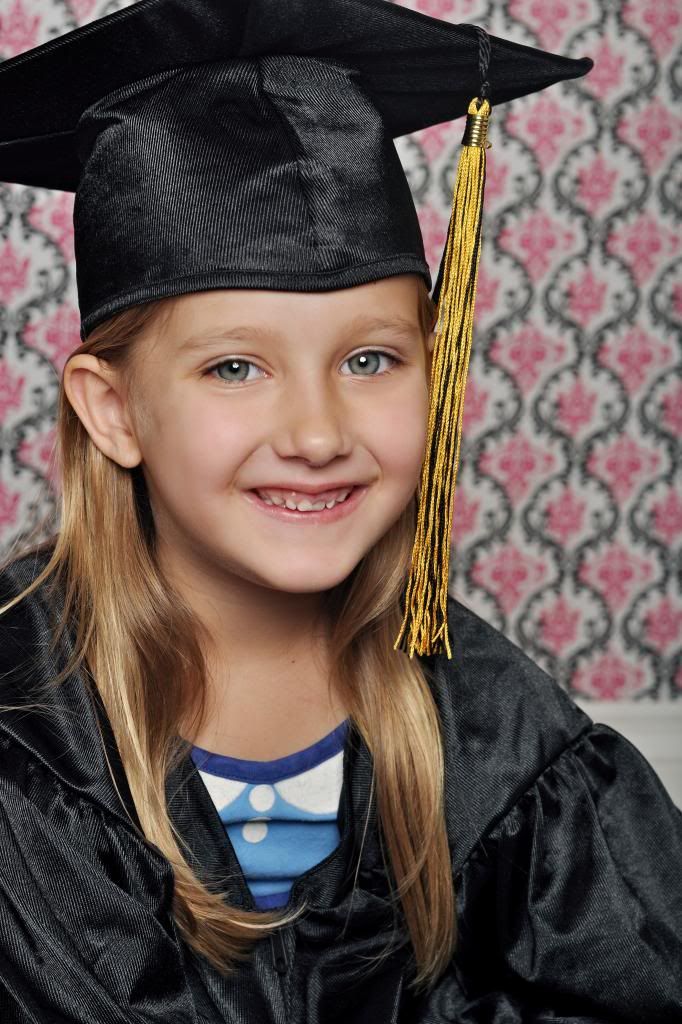 In the next two I told her to look smart...