Last Saturday

,

we went with four other families from our ward to the Boulder City Christmas Parade. It was this cute, small town parade,

with

lots of floats, dance teams, marching bands, and motorcycles all decked out for Christmas
.
(Adalynn, Brennon, Courtney)
After eating dinner at a small cafe, we walked down the street to visist a house with lots of lights

.

Here is a picture of all the kids
.
Adalynn and Courtney like to fight over the same toys...and now the same boy! Last week when Courtney was over I heard them fighting in the backyard about who gets to marry Brennon.

It was pretty funny.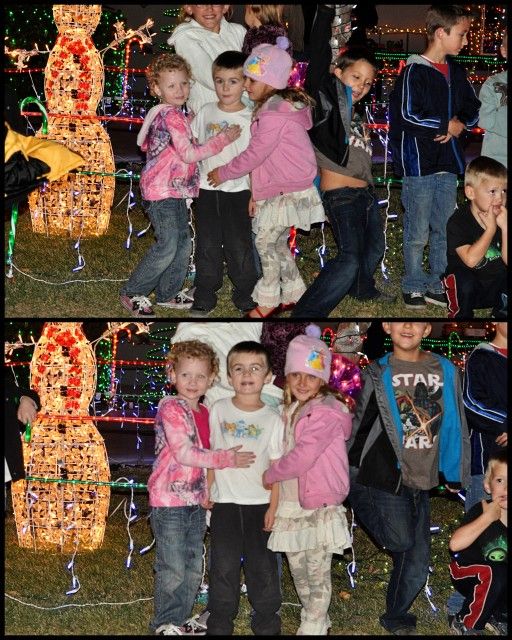 Our family at Ethel M...we've gone here every year since we moved here.
(Don't you love how Jared is grabbing Devin's neck to keep him from running away?)
It was a fun

night

with some of our favorite people. The best thing about living in Las Vegas, for me, is the friendships we've made. It makes me so happy that we have a little "family"

here

and my kids have some really awesome kids they get to hang out with all the time

.