We have been busy, busy with soccer and baseball practices (and now games). Devin had no interest in playing soccer again, but since this summer he has been asking to play baseball so I signed him up. His team is the Sluggers and we started practice a few weeks ago. He really has no idea what is going on when he is in the field. You would think that after going to hundreds of Jared's softball games something would have rubbed off, but nope.
His first game was Saturday. Jared is pretty much an assistant coach and pitched to our team the whole game. Devin had two hits...I only saw one and it was pretty good. This league has a rule where you get three pitches and if you don't get a hit you use the tee. I think Devin had to use the tee the last time. He got some grass and dirt stains and he was kinda cute and proud about that (Jared told them that meant he was a real baseball player).
We hung out in the dugout, because it was HOT.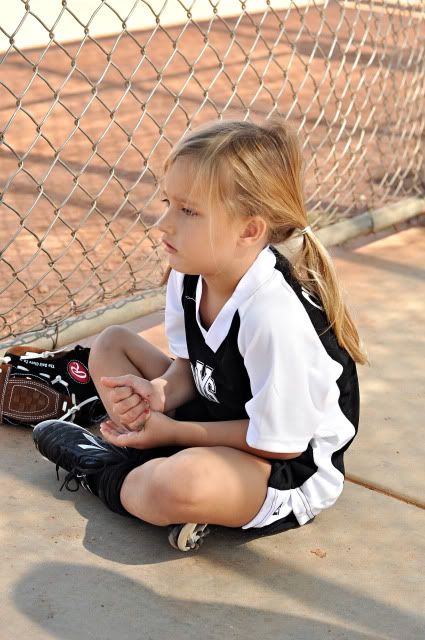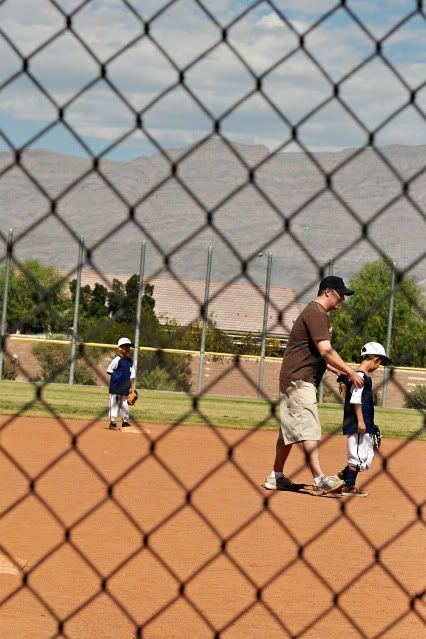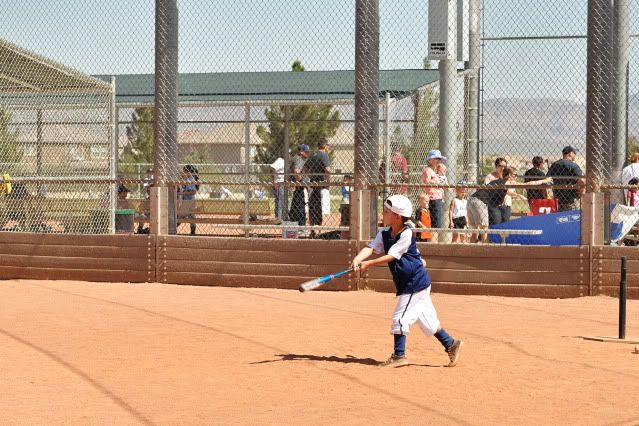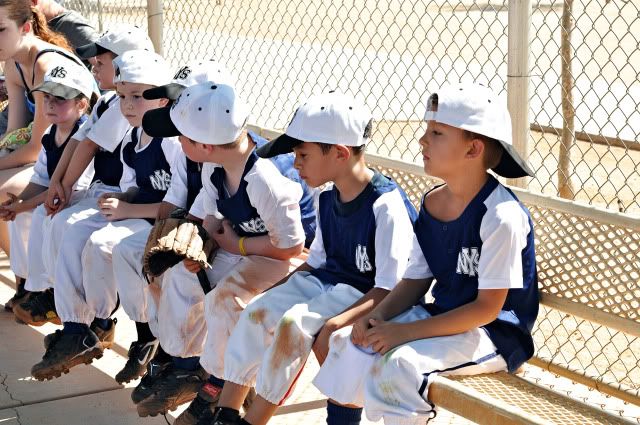 After the baseball game we had a 15 minute break and then went to Adalynn's soccer game. Her team is the Whale Avengers. Or the Blue Avengers. I can't remember. But apparently they couldn't decide on a name and just combined all the suggestions. Maybe they are the Blue Whale Avengers??
Here she is before her 2nd practice.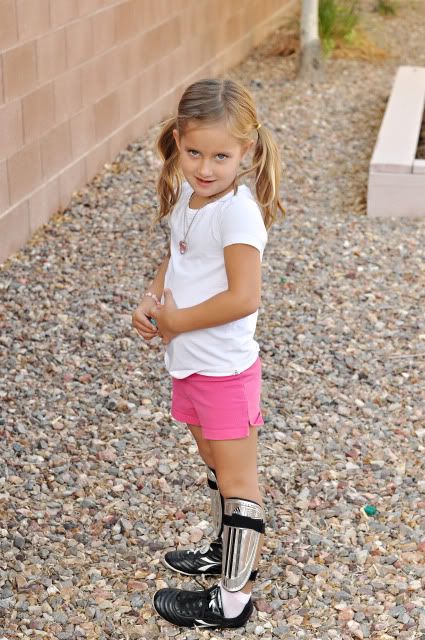 She is on the team with her best friend Courtney.
Getting a pep talk from the coach.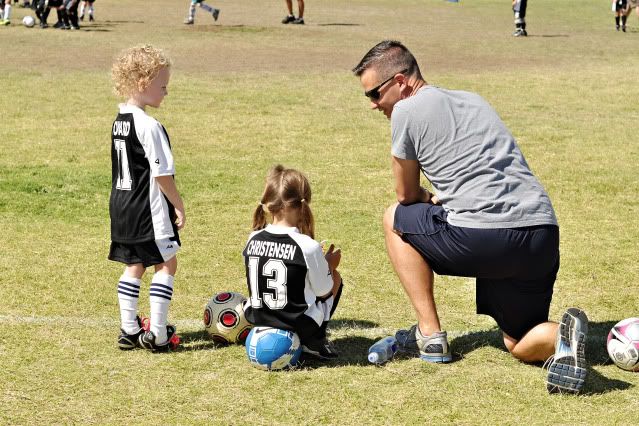 Maybe it was just because it was her first game, but she had no idea what to do. She wasn't even running after the ball. I think at one point she just sat down on the field and let the rest of the team take over. I asked her why she wasn't running after the ball and she told me it was "too hot."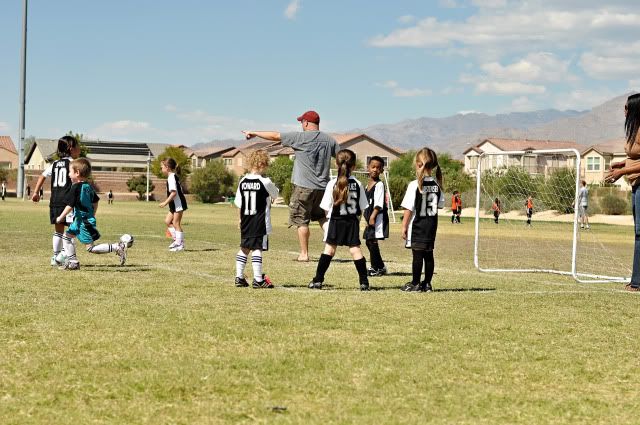 Courtney, was awesome!
The one time she ran after the ball.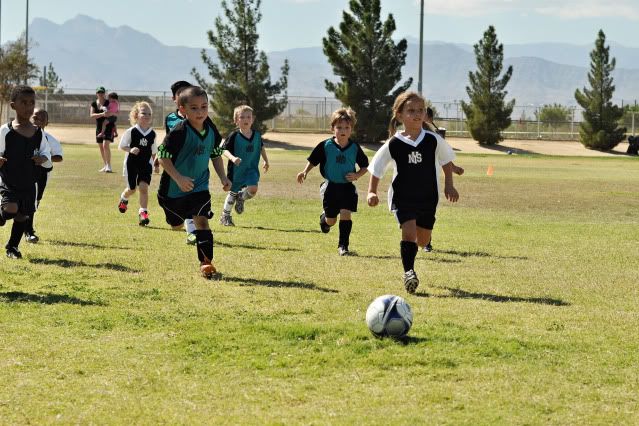 After the games we went out to lunch. This is pretty much going to be our Saturdays until mid November. I'm not sure how I feel about that.