I have been looking forward to visiting my family for months! And now it is already over! We spent the last week in AZ and, like always, had the best time. My dad took the whole week off and kept us busy. Even the days we just stayed at home it seemed like we were still doing something--I love that the whole time we are there my kids are outside playing and exploring (and getting really, really dirty)--Devin didn't play the wii once and only watched tv when it was too dark outside to play.

SATURDAY
We got to Payson Friday night. Saturday morning we woke up and headed to the lake.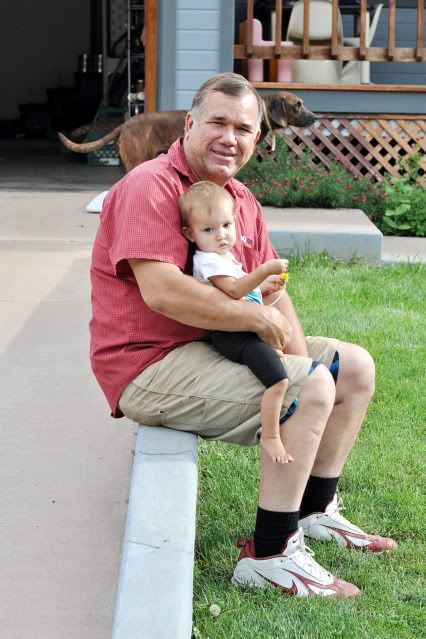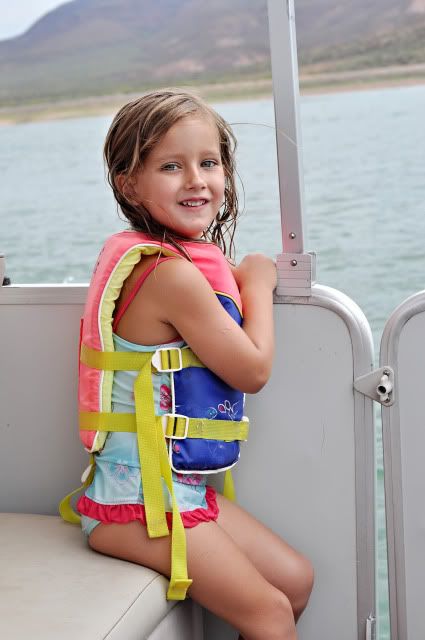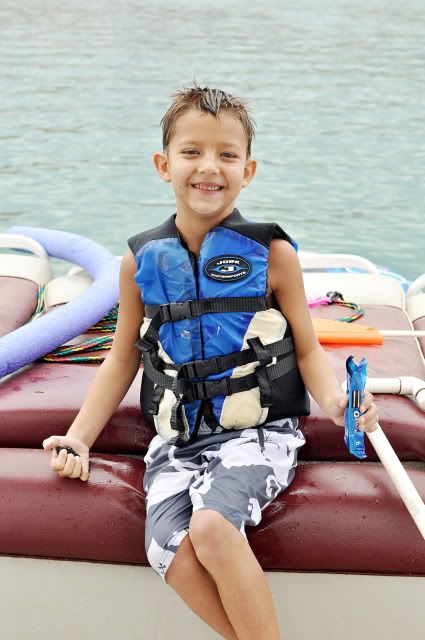 So happy Jared was able to come with us (he had to fly home Tuesday)!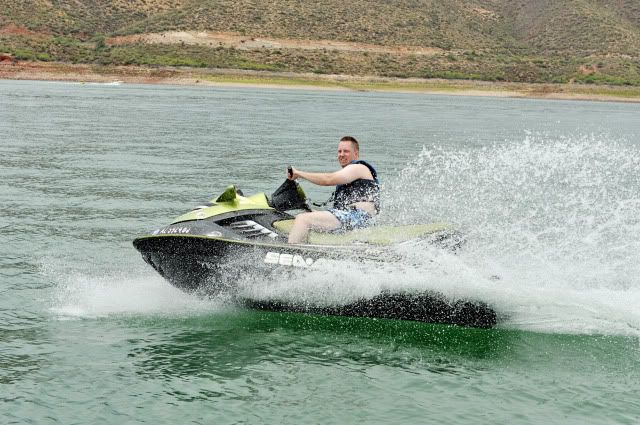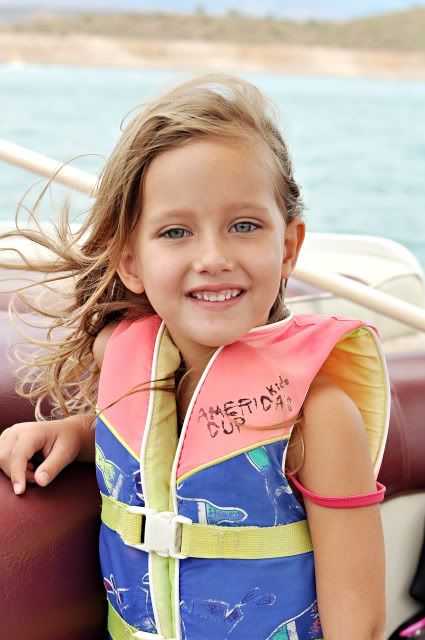 Lyla kinda hated the boat. Not sure if she just didn't like her life jacket, or maybe she didn't like not being able to walk around. When we stopped for lunch she was actually pretty happy--the boat was stopped and she could move around without falling over, so that was probably it.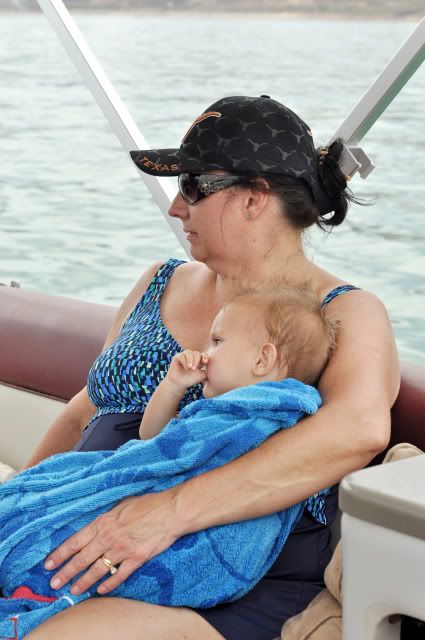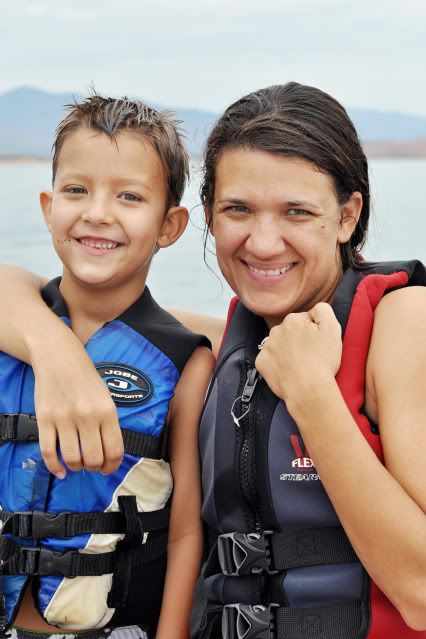 This is where we stopped to have lunch.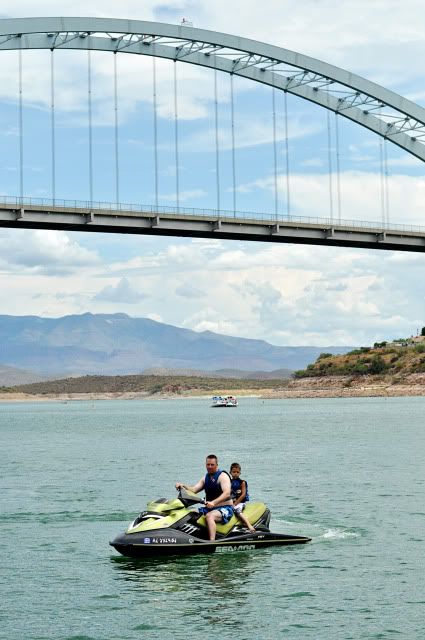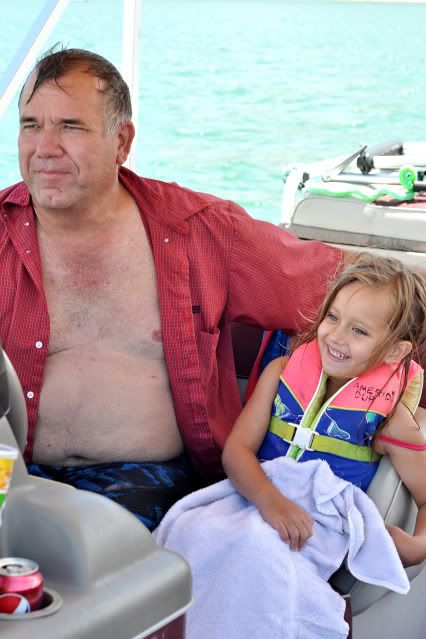 This is Devin, Addie and Steven (my cousin). His dad (my dad's brother) passed away a few months ago from cancer. So my dad thought it would be nice to have him spend part of the week with us. Devin has a blast with him--he keeps tell me that now he has two boy cousins.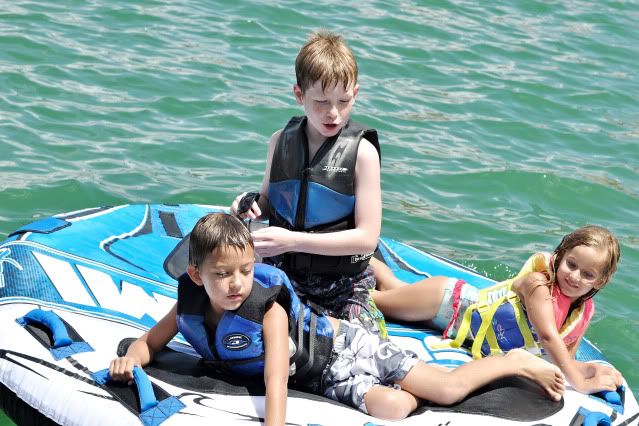 Devin loved the tube! Adalynn and I went and she was having so much fun until we hit a bump and then she was done. She tried it one more time with the boys, and you can see she wasn't enjoying it.
SUNDAY
We went to church and just hung out the rest of the day.

My dad and the kids coming back from the garden. Devin and Adalynn think the garden and orchard is the coolest thing--they will go out multiple times a day to pick fruits/vegetables. Their favorites were the carrots, blackberries, peaches, and strawberries.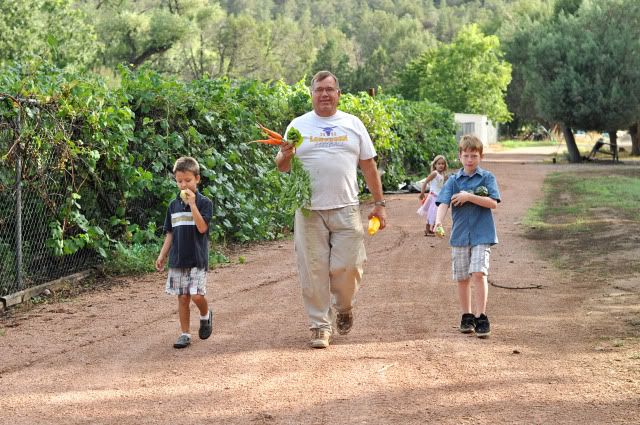 I lucked out and was able to bring some corn home--it was almost not ready. Not to brag but my dad is kinda famous for his sweet corn. And really, once you try it, the stuff from the grocery store is pretty meh.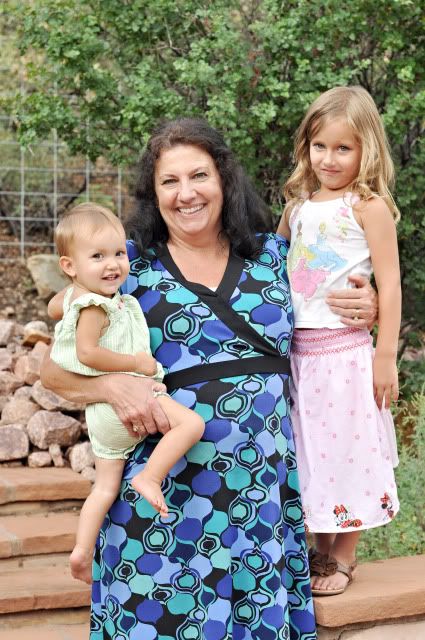 They wanted to make smoothies, so we made them pick the blackberries and strawberries for them.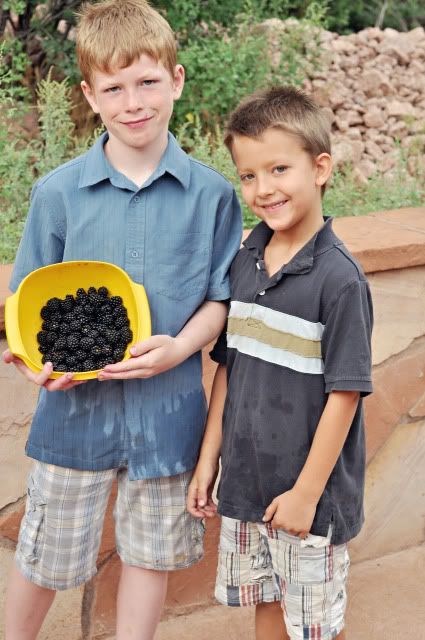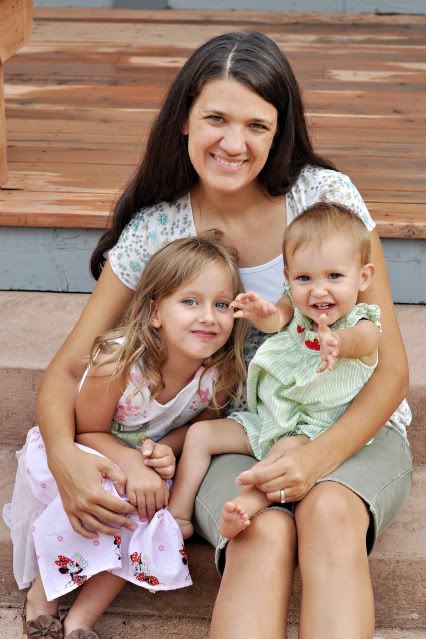 Later that day I walked around and took pictures pretty things.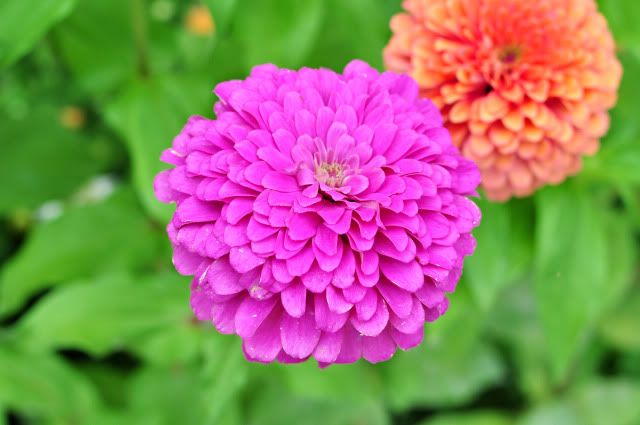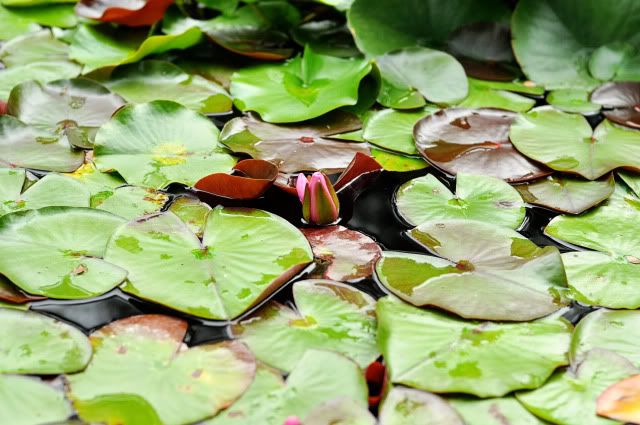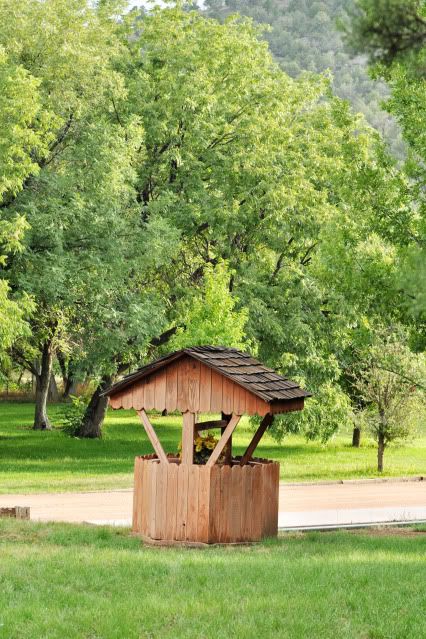 While I was walking around we found a tarantula. They always seem to come out during the monsoon. Anyways, we caught him and looked at him for a while then let him go later.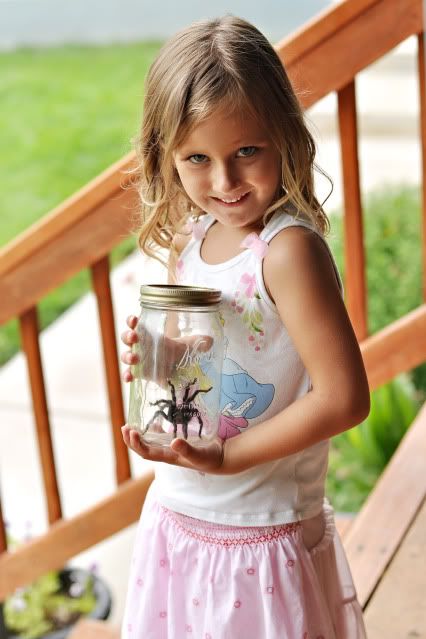 AZ has the best thunderstorms--lots of lightening and thunder (not in this video so much though).

MONDAY
We headed about 30 minutes north to a mountain lake to go fishing. I don't think Devin has ever gone fishing, so he was looking forward to it. He also loved that my brother James also gave him a pocket knife--after I made him dull the heck out of the blade. Devin, Steven, and Adalynn were just in heaven. They explored and played for hours.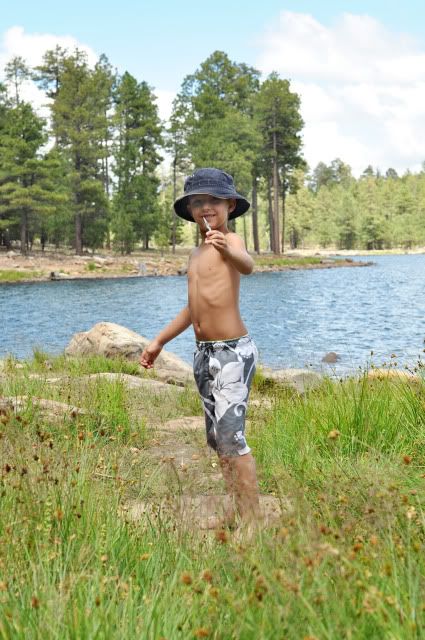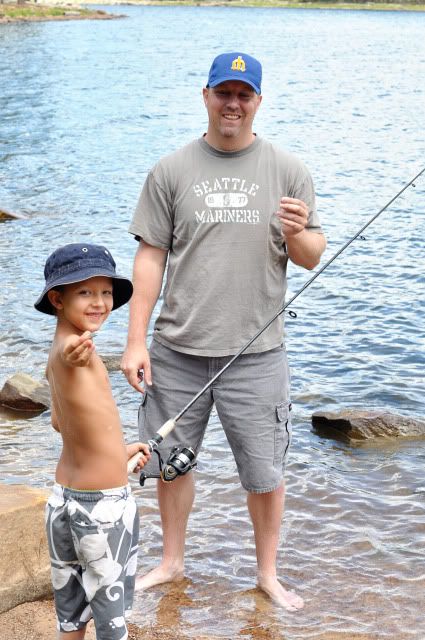 They had little chipmunks everywhere and they were obviously used to people feeding them because they would come right up to you and take food out of your hand.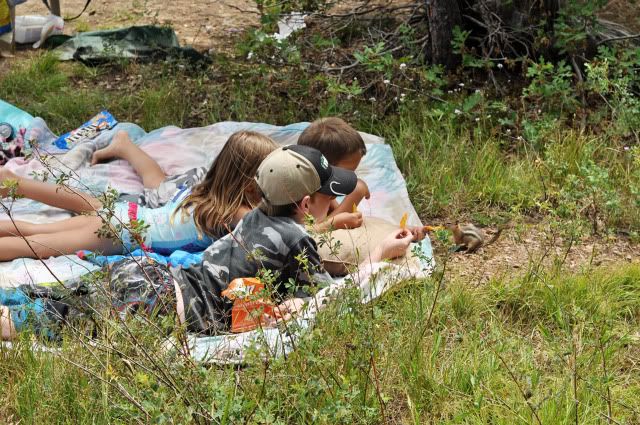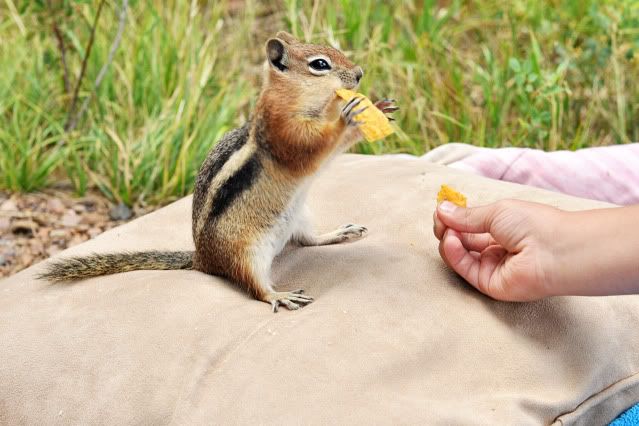 Adalynn making a mud pie.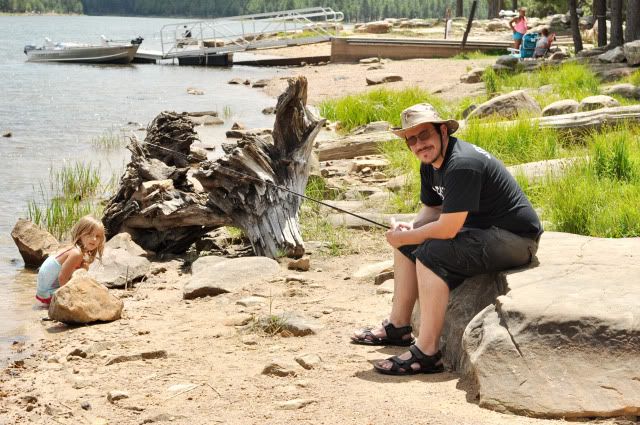 Lyla was loving the lake. She especially loved the chipmunks and ducks and just being able to play in the water and dirt.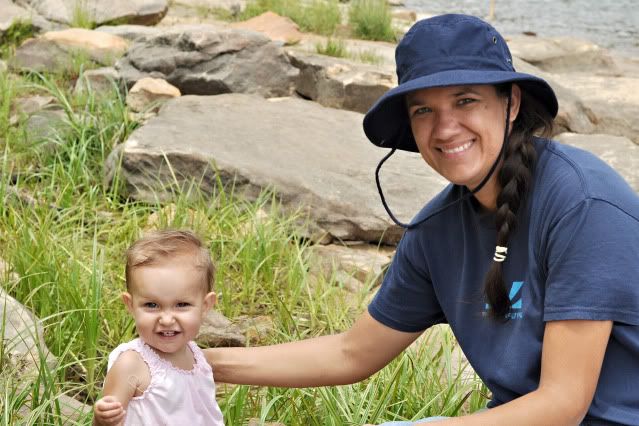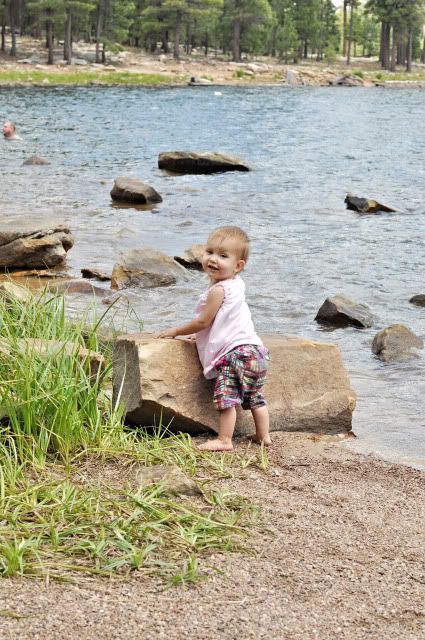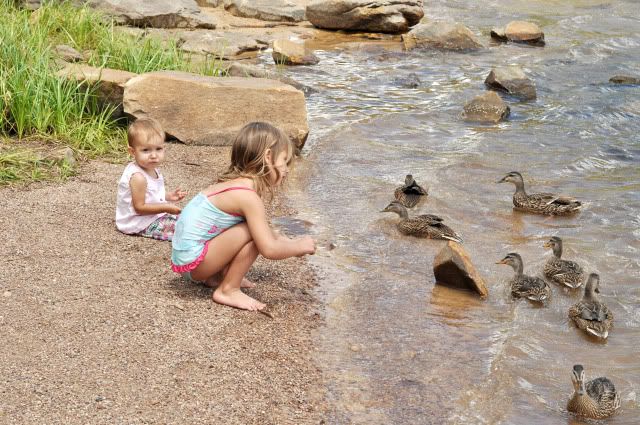 Sadly, this was our only catch of the day! We caught a few crawdads, but this was the only fish. Oh well.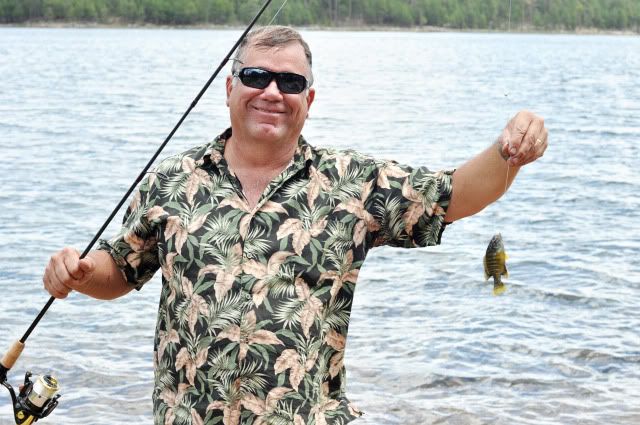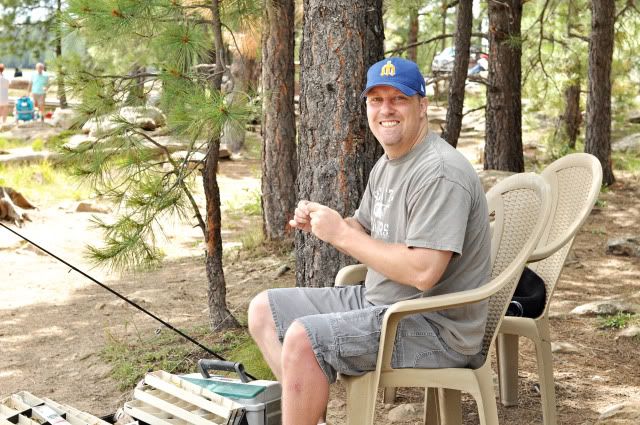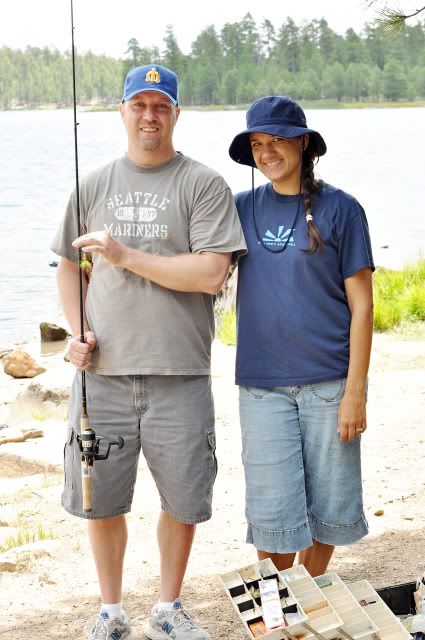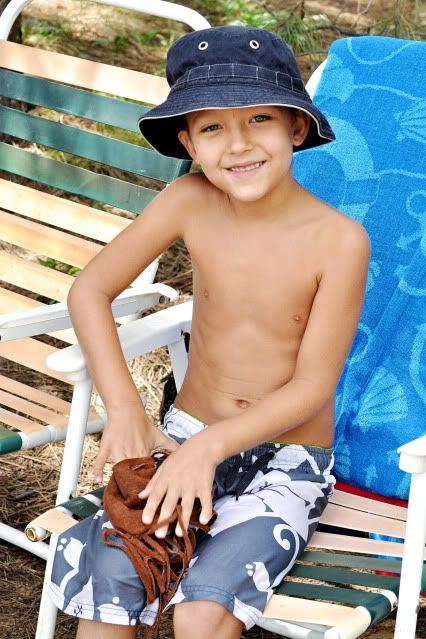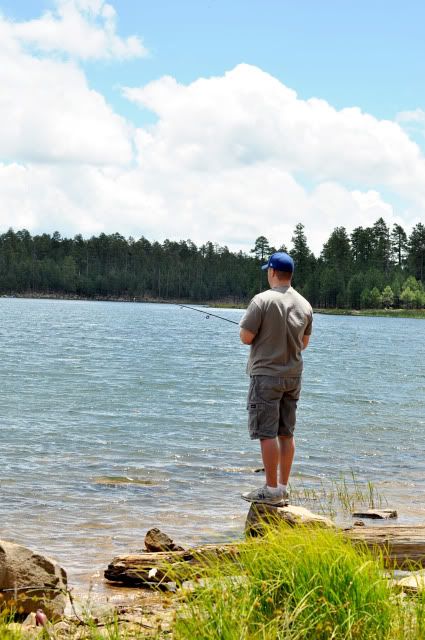 After the lake, we had dinner at a burger place in Heber. Such a great day!


I will post about the rest of the week later.