The kids at the splash pad right next to our house.
Adalynn's and her friend Courtney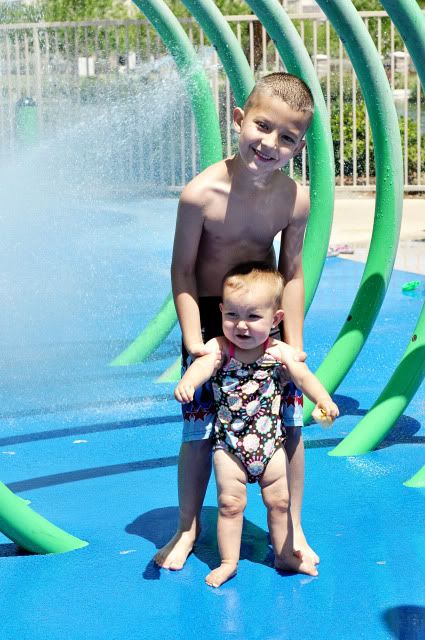 Lyla wasn't too into it and enjoyed it from a distance.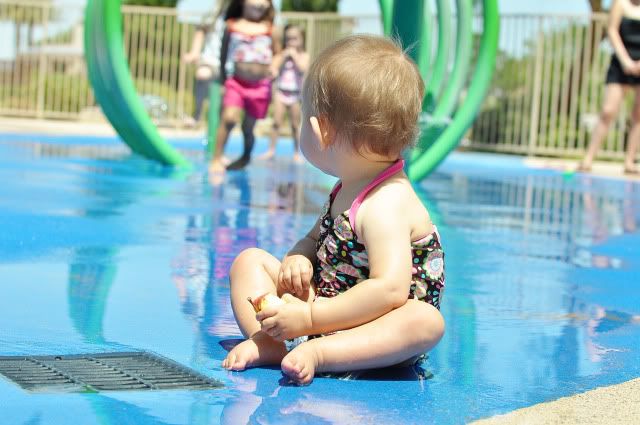 Yes that snake spits out water. And yes, I thought about leaving there to see what her reaction would be once she got wet. I didn't though.