This year, for Memorial Day we headed to Boulder City to ride the Nevada Southern Railway. It was a short train ride, which took about an hour round trip. The kids had a good time...it was really cold though (which is crazy because it was about 105 the week before).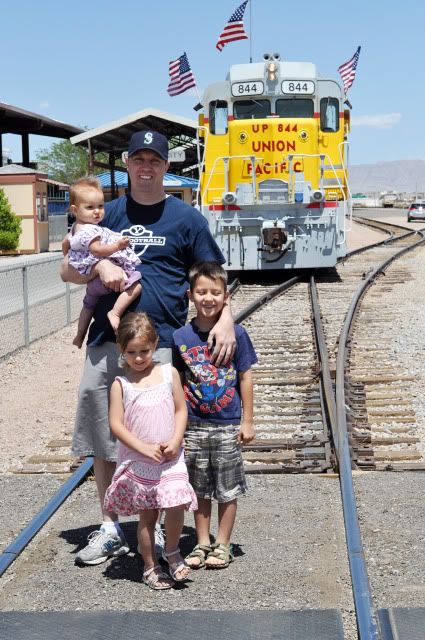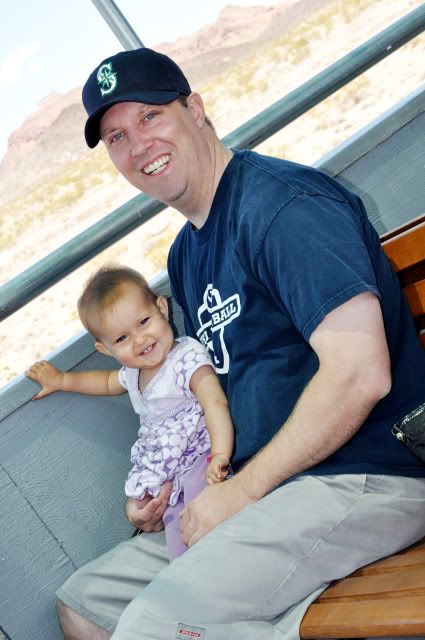 After the train, we drove to Hoover Dam. We drive over it all the time on our way to AZ but we wanted to walk across the new bridge. The bridge is massive...I've heard people say it is almost more impressive than the dam...I sorta agree.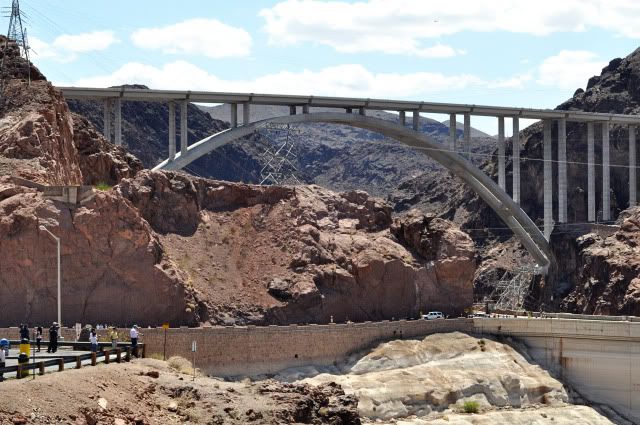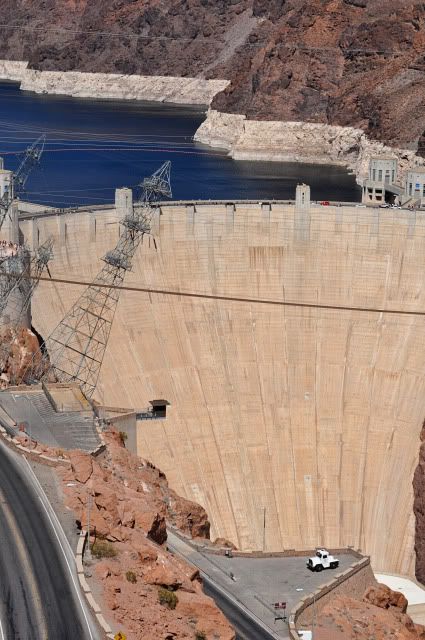 On our way home we stopped at 5 guys. They have to be my favorite place for burgers. I think even Jared said they were his new favorite (which is crazy because you all know about his love affair with Burgers Supreme). Later that night, Addie fed Lyla about 6 slices of watermelon...she loves it.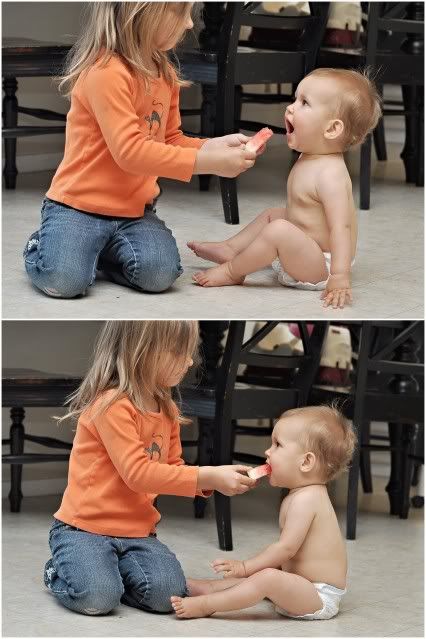 Jared bought some sparklers for the kids...we did a few before it got too dark to take a decent picture. They crack me up--they were pointing them at each other and yelling "expelliarmus." Good spell to know if they ever need to disarm another wizard.