Easter this year was a bit more laid back. I didn't do all the crafts and baking I normally do around a holiday. Mainly because we were gone the week before and we were just too busy after our vacation. We did the normal Easter egg dying, Easter baskets, and egg hunt of course.
We try and do all the "fake" Easter stuff Saturday. Like all the commercial things that have very little to do with the actual holiday. Here are the kids with their Easter baskets. My brother was staying with us a few days so he was a sport and helped the "Easter Bunny" fill eggs and make a last minute Target run.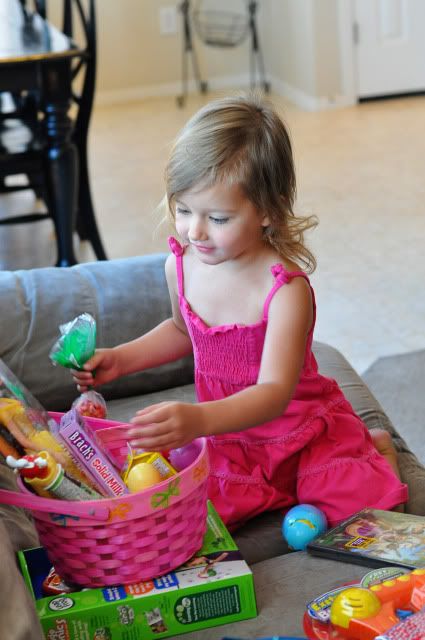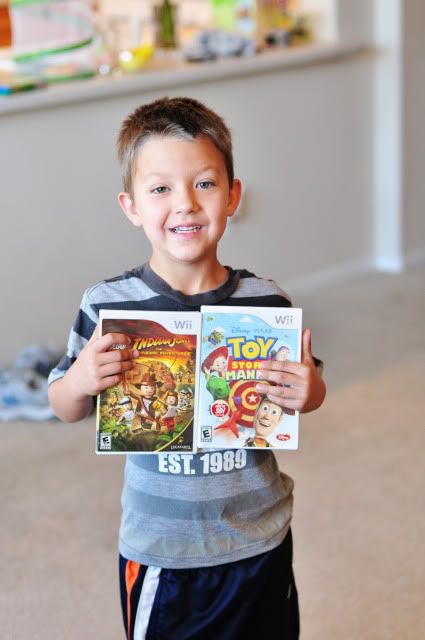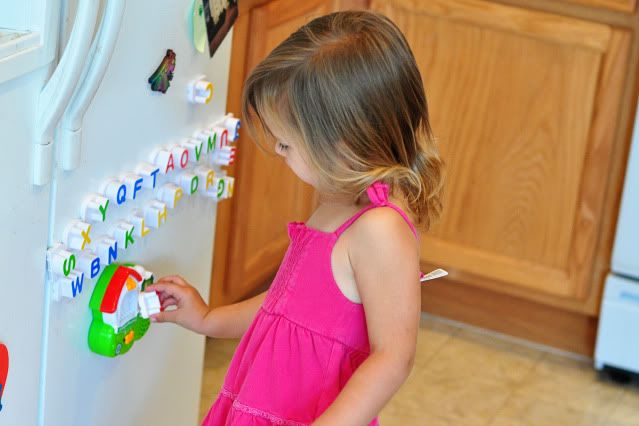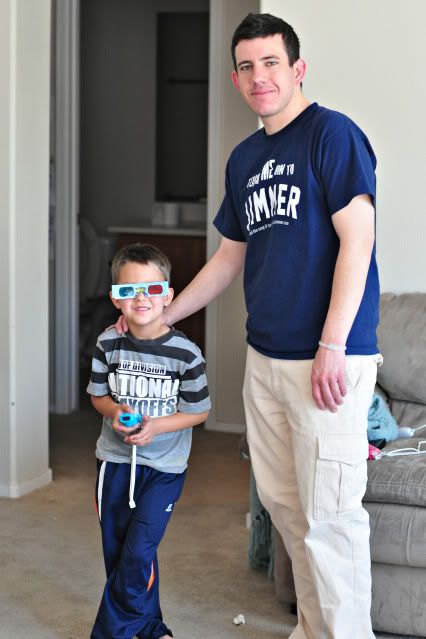 Later that day we used Lynn's yard (a family friend) and had our Easter egg hunt. Since we were so close we also took James to see the Vegas Temple.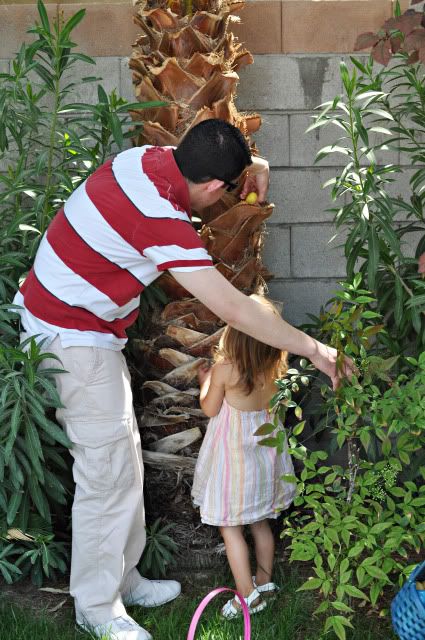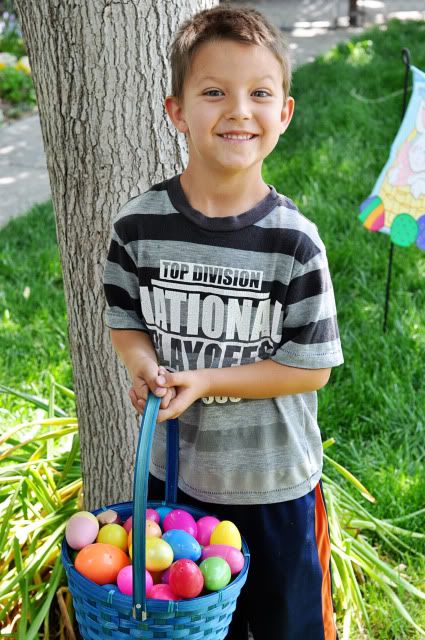 Sunday morning we woke up and made resurrection rolls. I have seen this idea the past few years, but never got around to it. Here is the link if you are interested in all the details, but you basically talk about how the marshmallow is like Jesus--white, pure and without sin. Then you talk about how after he died he was anointed with oils (you then dip marshmallow in melted butter) then rubbed with spices (marshmallow goes in cinnamon and sugar). You then wrap the marshmallow in a crescent roll and I put them in muffin tins. You bake them (oven represents tomb) and when they are done and ready to eat, the marshmallow is gone (obviously representing the resurrection). Anyways, the link has scriptures and more detail, but I think we are going to make this an Easter morning tradition.