This past weekend we left town and made our way up to Utah. We were do excited to see my little brother James, stay with Michelle, and cheer for the cougars.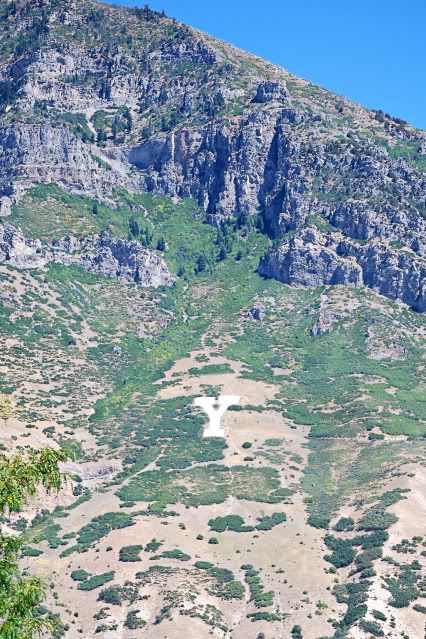 We left Friday morning and stopped in Beaver where we bought this shirt for

only

$600

(plus tax).

We made it to Beaver and found out we needed all 4 tires replaced. They had some major gashes in them and since we were about 45 minutes to the nearest large town, we decided it was safer to just get them done right then. I get really stressed when things like this pop up, so when the guy came out to give us our shirt (came with tire purchase), I may have given him the look of death.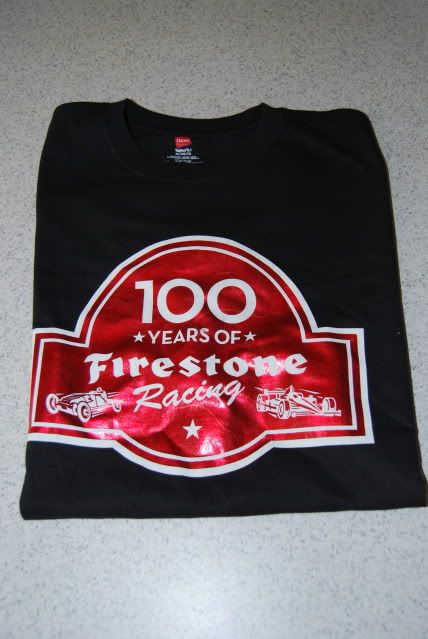 We made it to Provo, and met up with James at his new apartment. It was so good seeing him! We ate lunch and visited the BYU bookstore.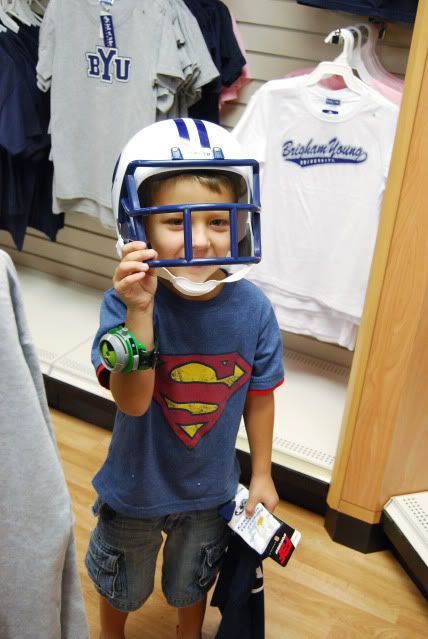 Later that day we made our way to Michelle's. The kids were so excited to see their cousins! They played all night--Devin and Parker had a sleepover and were so excited.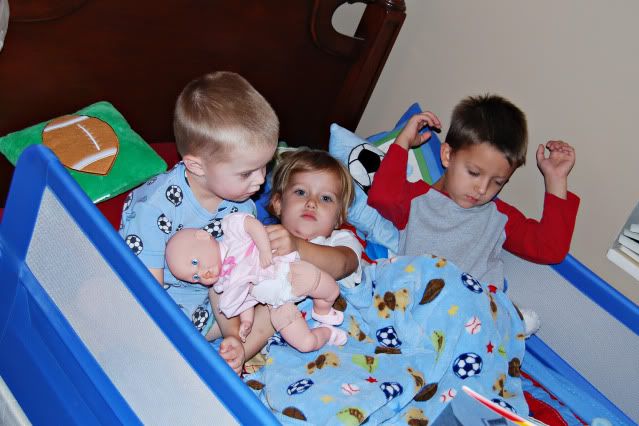 Saturday morning before the game we went mini-golfing. I'm pretty sure we have never taken the kids. Addie wanted nothing to do with the whole thing and stayed in the stroller until the end.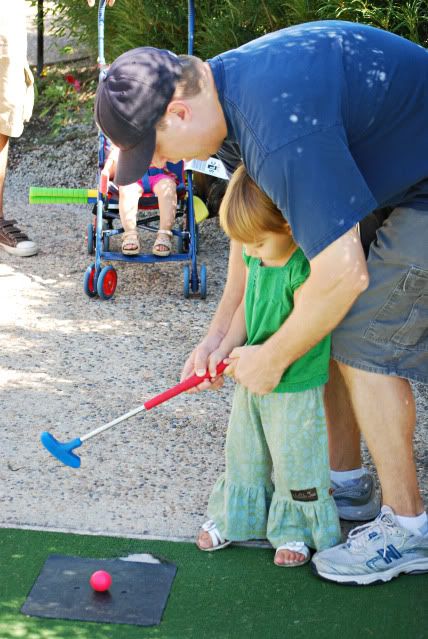 Game Time!
We all met up at Chad and Liz's house (Jared's aunt and uncle). Aaron brought his new scooter so we could all ride around the block. It was so much fun. I think if Jared's car dies before we can afford to get a new one, we might seriously consider getting him one of these to ride to work.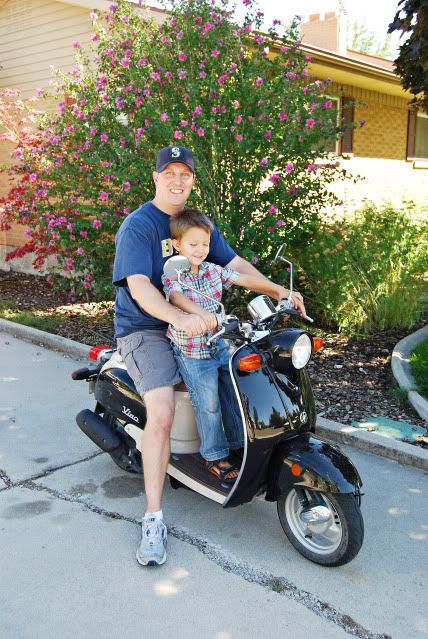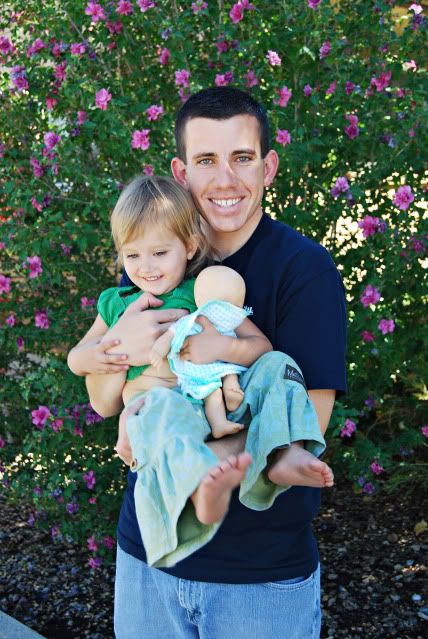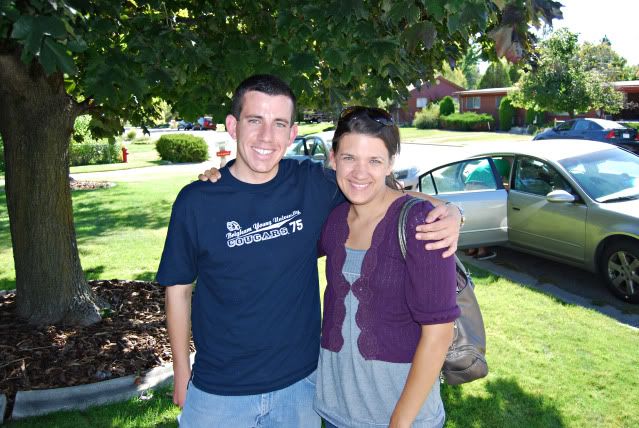 I actually didn't go to the game--tickets sold out pretty fast. The guys went and Michelle and I went home and watched it on tv. It was a good game--the cougars won, so we were all happy.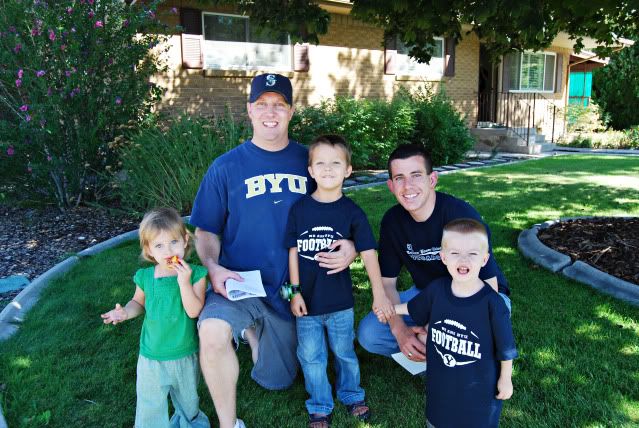 Sunday, after sacrament meeting, we took the kids to Temple Square. I could really hang out here all day.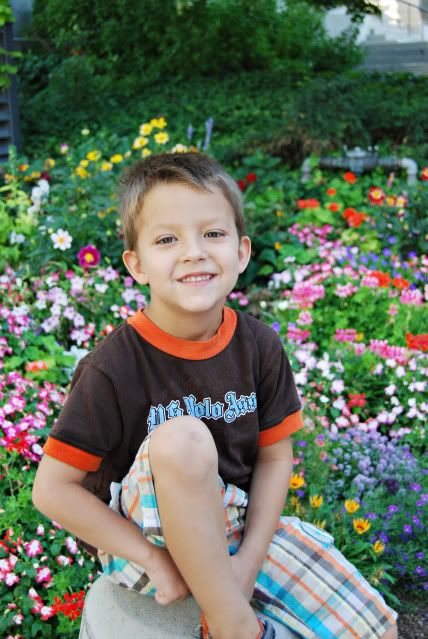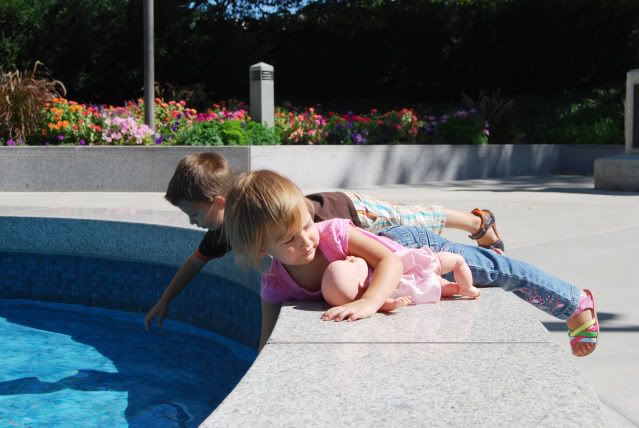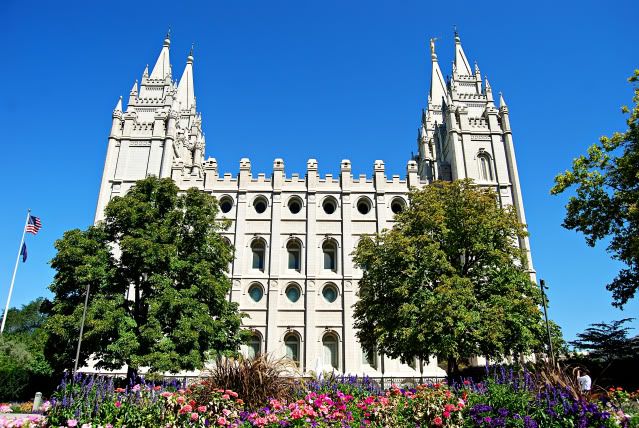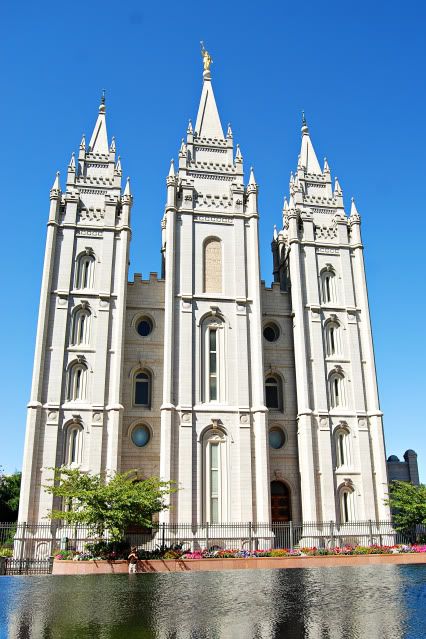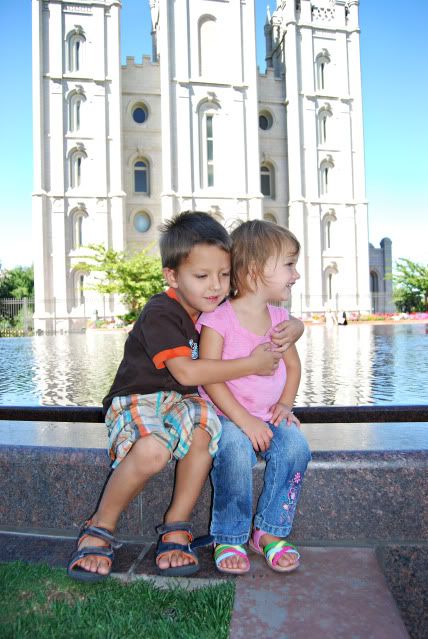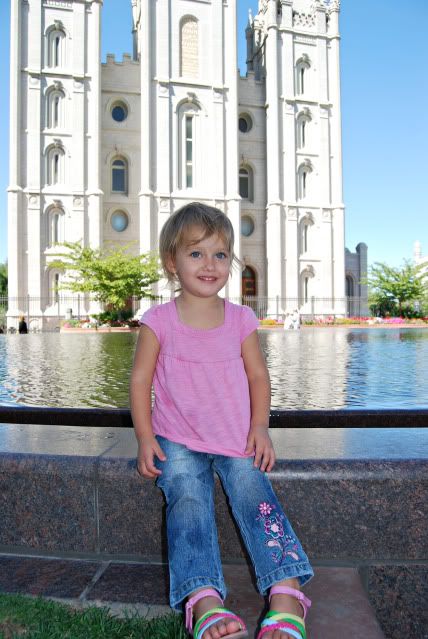 Later that night. Devin and Parker were having so much fun in the swing. Justin was swinging them around and I jokingly commented that they were going to get sick. A few minutes later Devin told us "I feel sick." We ignored him, thinking he was just saying that because I just said it--but then he threw up all over the couch! So sorry Michelle! Devin was fine, but next time I think I will listen to him.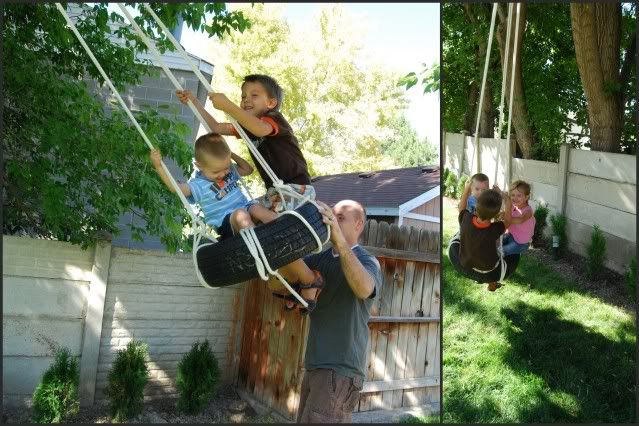 Just hanging out before dinner.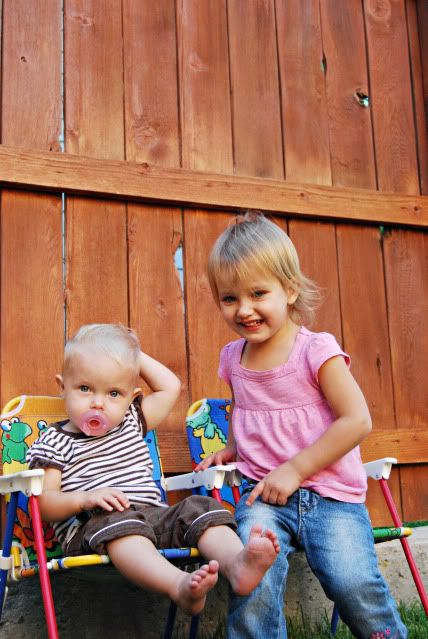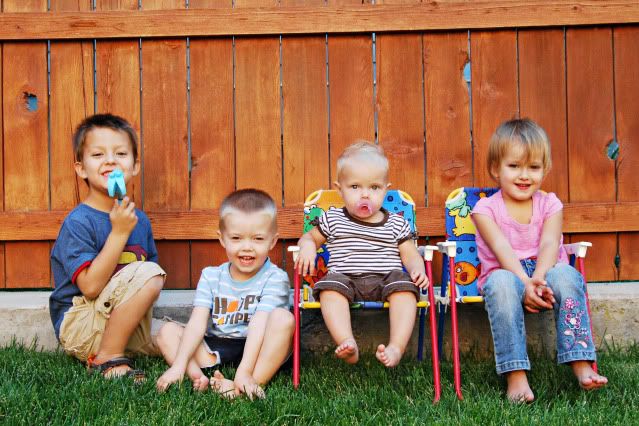 Playing 7-up and Texas hold em. We didn't have poker chips so we used the next best thing, Trix!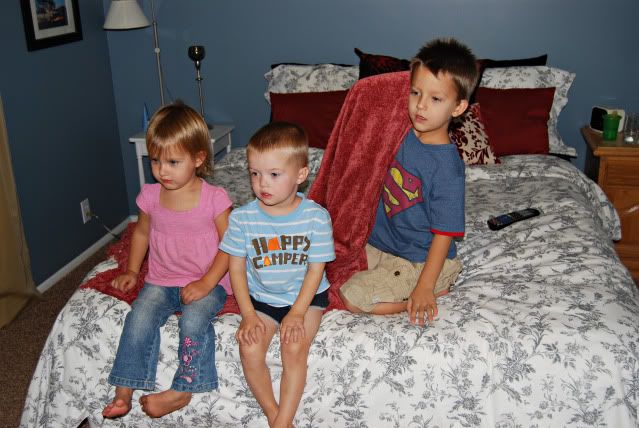 Monday before we left we decided to go on a hike up Provo Canyon with everyone (Michelle, Justin, Parker, Halle, Aaron, Laurel, James and our family). We ended up taking the wrong trail and hiked about 4 miles round trip. The trail was pretty easy--except for the people that had to carry Addie's lazy butt the whole way. She refused to walk. Parker pretty much ran the whole way. And Devin did alright. And it was beautiful so it was worth it.