My last Seattle Post! I think this is post #4--so yes, we did a lot and had so much fun!

Wednesday Justin and Michelle left, which was a little sad, especially for the kids. I had a few hours to kill since Jared was taking them to the airport, so I met my wonderful and hilarious friend Calley (and her daughters Summer and Abby) for a play date. Calley and I taught together for 2 years in Lehi and I haven't seen her in almost 3 years--which is way too long! She is from Washington so thankfully we still get together when we visit. I left my camera in the car so I didn't take any pictures! Our kids were running around like wild animals though so I'm not sure I could have gotten a picture anyways.

After our play date I took Devin and Addie to the cutest petting zoo. Then they played at the park. Jared met us on his way home from the airport and the rest of the day we just hung out. Jared's dad watched the kids so we could go to a movie at night which was nice. We hardly ever go out with just us--a disadvantage to not having family around.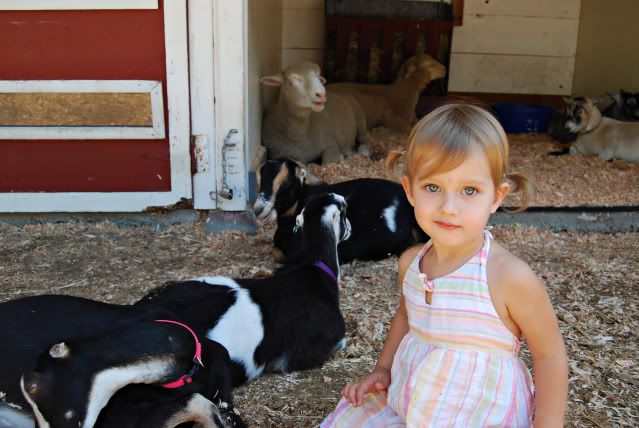 _____________________________________________________________________

Thursday was finally nice enough to take the kids to Jetty Island. Actually, from about 10-11 is was chilly and foggy. But then it warmed up--I have really gotten used to the desert. Even though it did warm up a bit, I never took my sweatshirt off.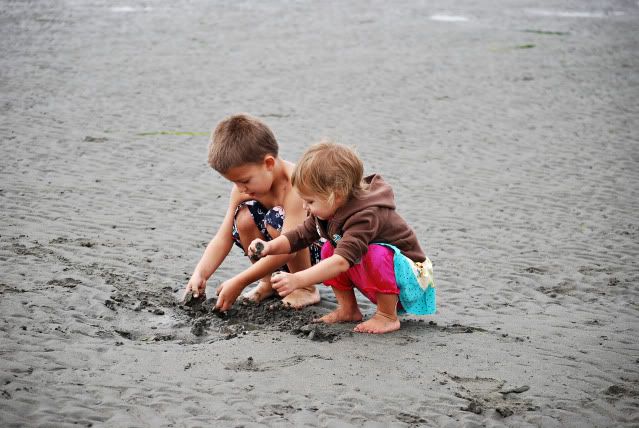 My 3 kids. Seriously, take Jared to the beach and he becomes a little child. He was determined to dig an enormous hole while we were there. He did a pretty good job--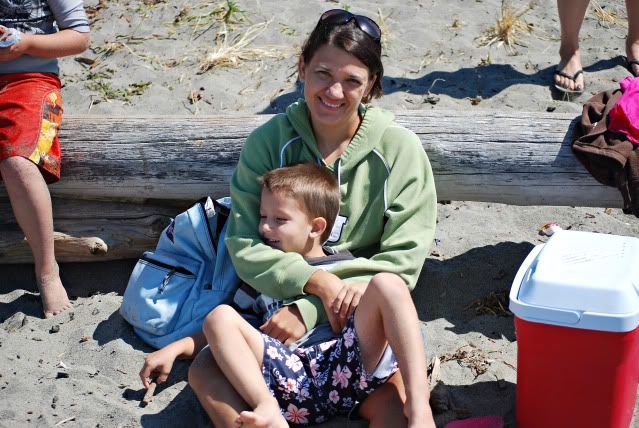 We went to Jetty Island with one of Jared's old friends and her two kids. You can see her son (his head anyways) below.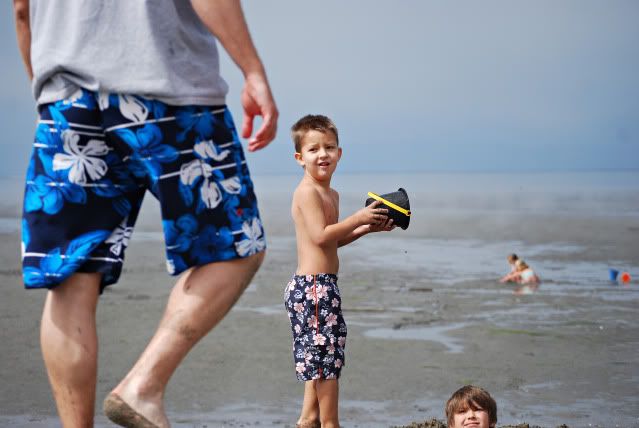 ________________________________________________________________
Friday we took the kids to the Woodland Park Zoo. Every time we take the kids to the zoo it gets better. I think one of the first times we took them they couldn't care less about the animals .Of course that happened to be the time we were at the San Diego Zoo (which is amazing and a little expensive--so, yes, a total waste of money). This time both kids really enjoyed it.