Monday the whole gang headed out to Seattle. We are such creatures of habit--every time we visit here we do the same things (and in the same order) and we enjoy it every time.

Our first stop was to the Locks, a place Jared's mom loved. I probably won't explain this very well, but the locks are where the lake and ocean meet. Boats pull up into the canal, they shut the gate, and the water level rises or falls depending on which way they are going. It is fun to watch.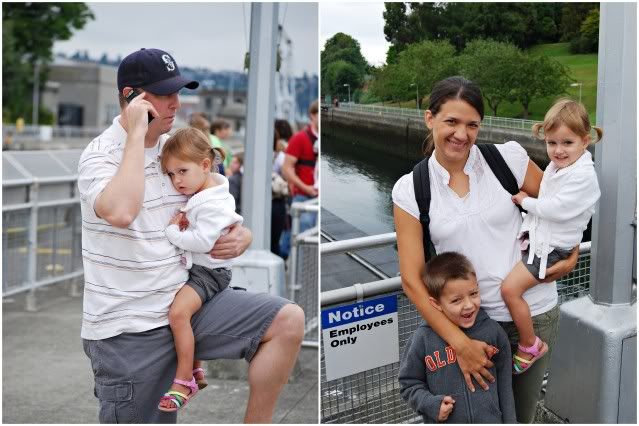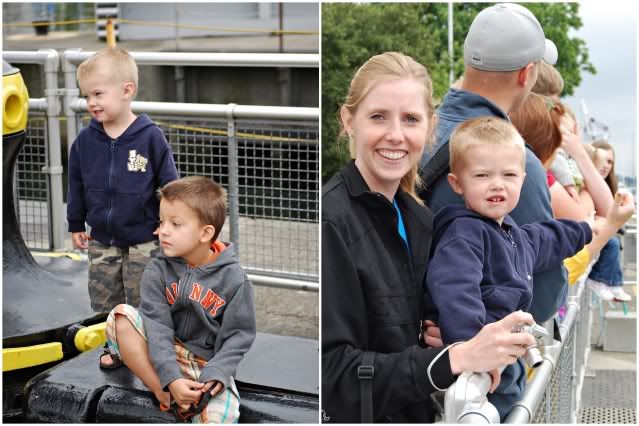 If you walk a little ways, you can see the salmon ladder, which is where the salmon pass between the fresh and salt water
.
And then we stop by Gasworks Park, which has a nice view of the city and Space Needle, even when it is overcast. Devin did tell me that this wasn't a "park" because there were no swings or slide.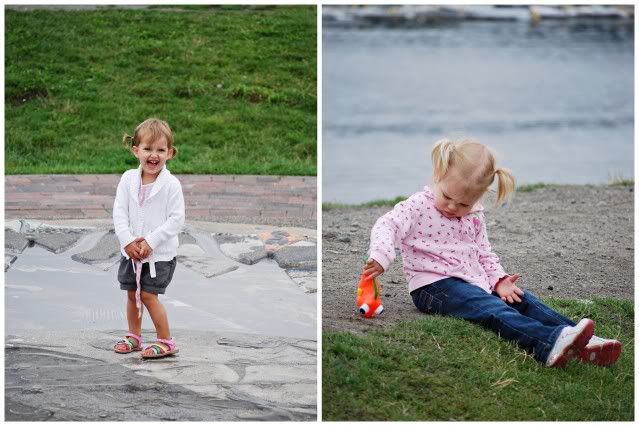 Our last stop was Seattle Center. We rode the monorail to the mall where we ate lunch. Normally we walk down to Pikes Place, but this time decided not to. Instead we headed back on the monorail and stopped by the fountain. We all took turns running up and touching it and trying not to get wet.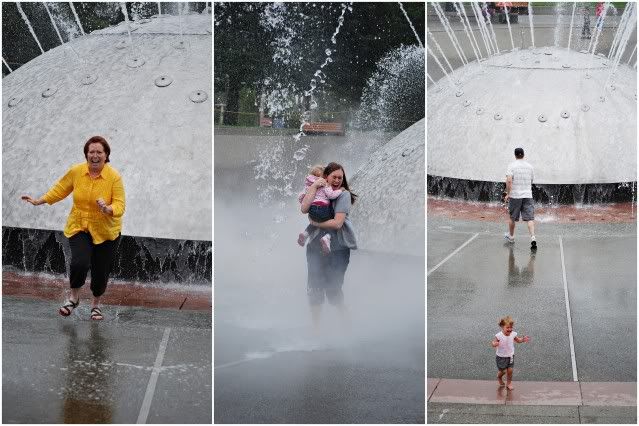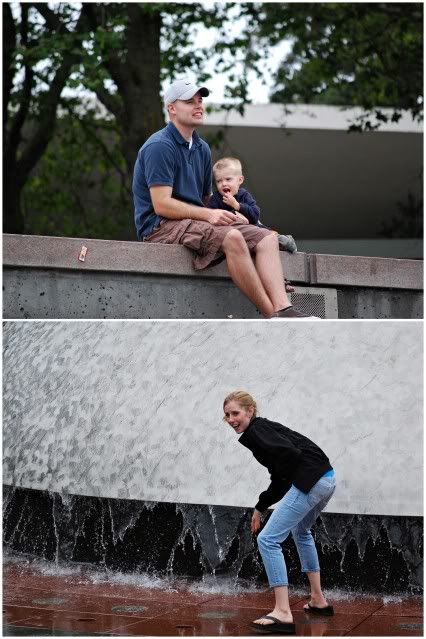 As we were leaving Justin and Jared took the boys on a few rides. I think this was Devin's favorite part of the day.
The kids 5 minutes after we left Seattle. Beautiful sight, I know.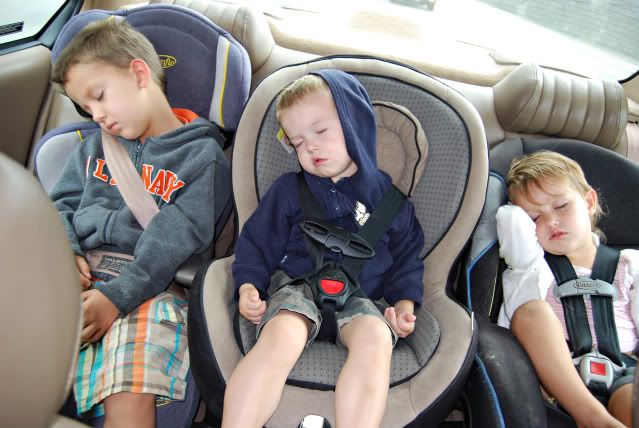 _____________________________________________________________________

Phew! Monday was a long day. We had planned on going to Jetty Island today, but it was still overcast and cool so instead we thought it would be fun to go blueberry picking. Blueberries in Vegas are so expensive and Michelle and I were both excited to pick a ton, freeze them, and take them home (at a really decent price). I think I ended up with around 6 pounds. And they are so yummy.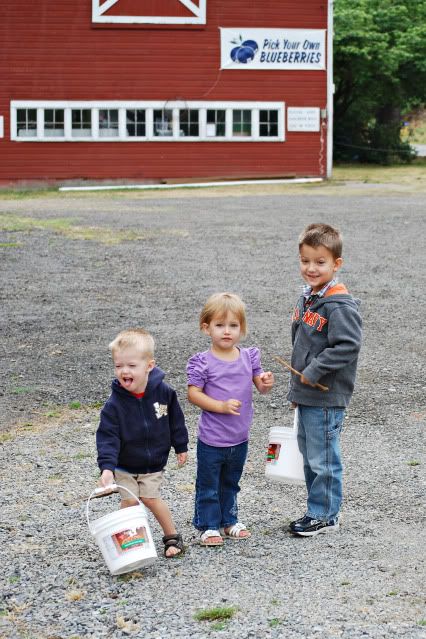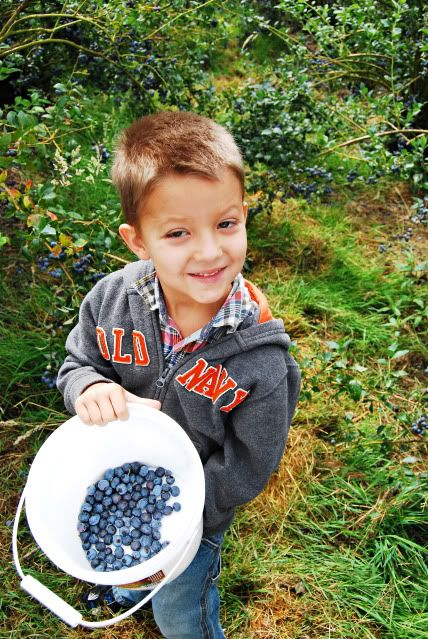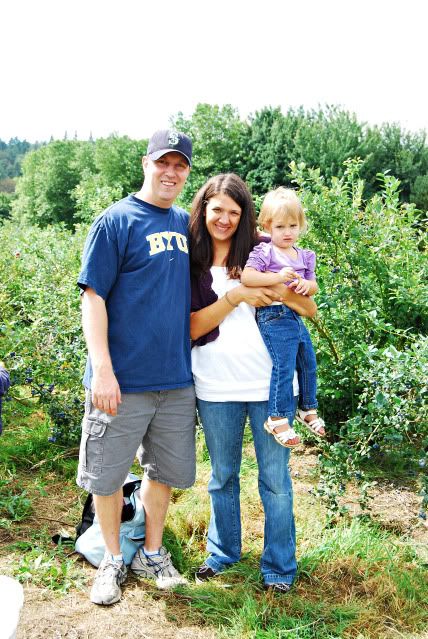 I look at this picture and think "Where did she come from?" We look nothing alike.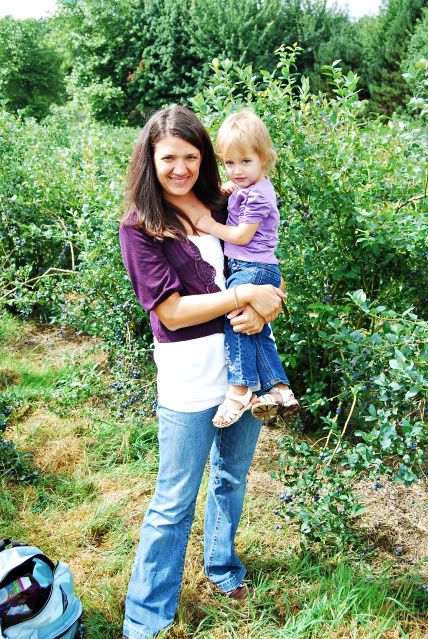 Looking cute. And a little guilty.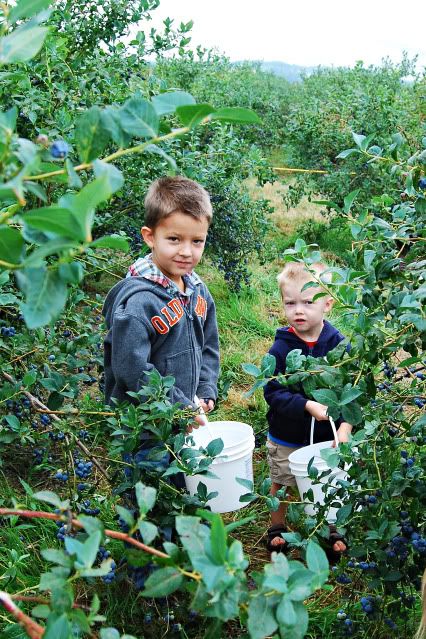 Michelle, Me and the girlfriends.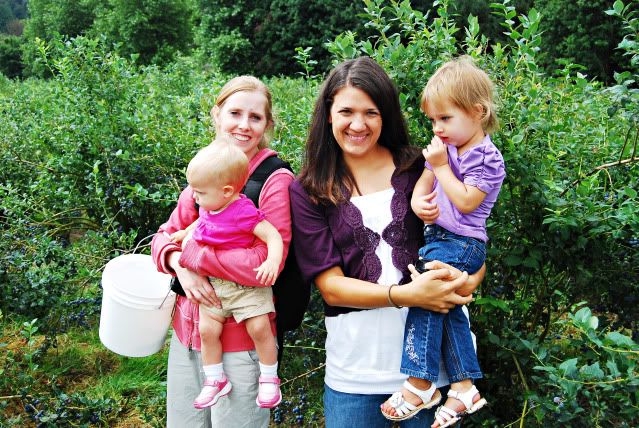 I've made three batches of these since we got home. So good!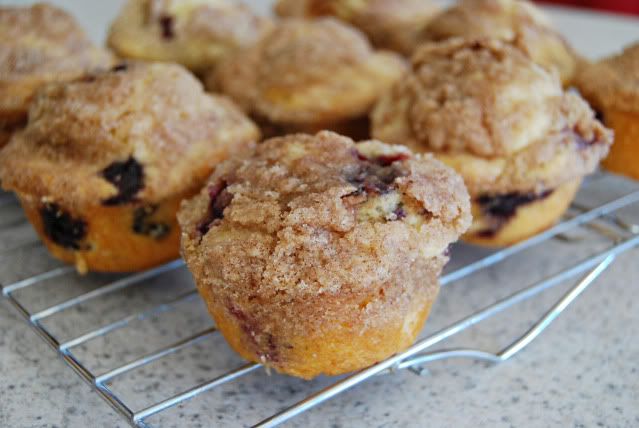 Tuesday night we went to a Mariners game. This was the one thing Jared really wanted to do while we were here. He sure loves his Mariners.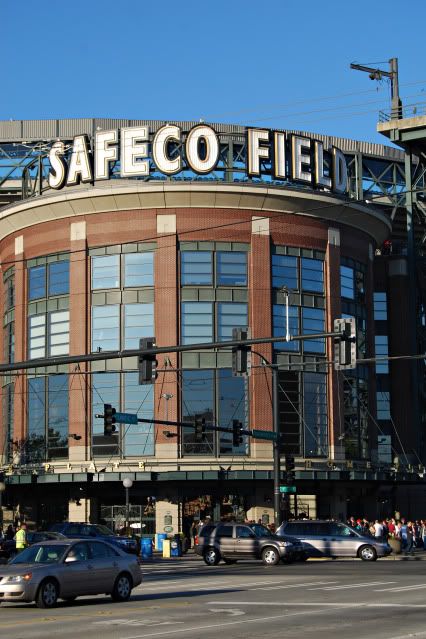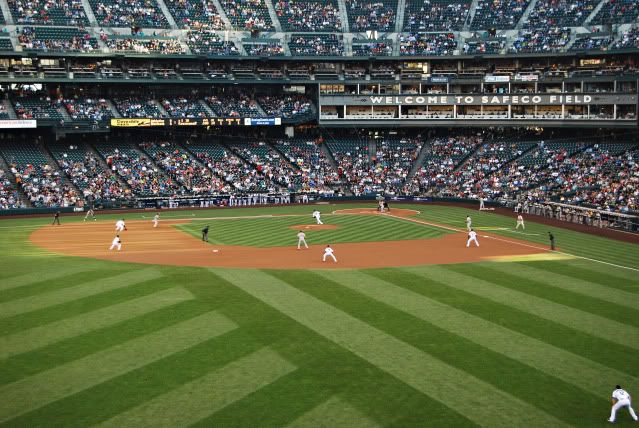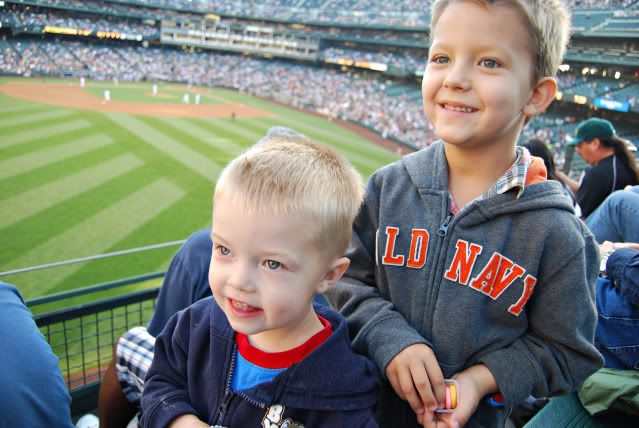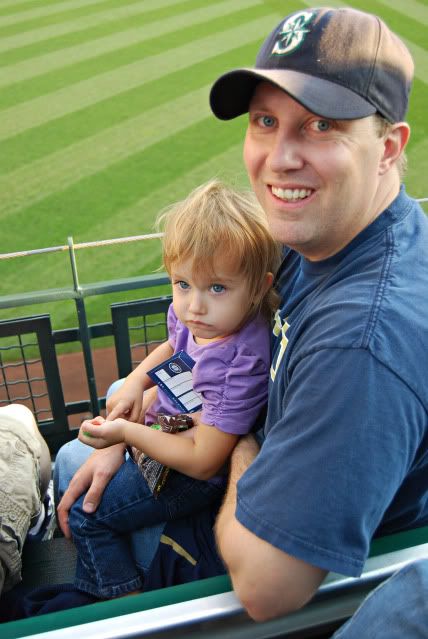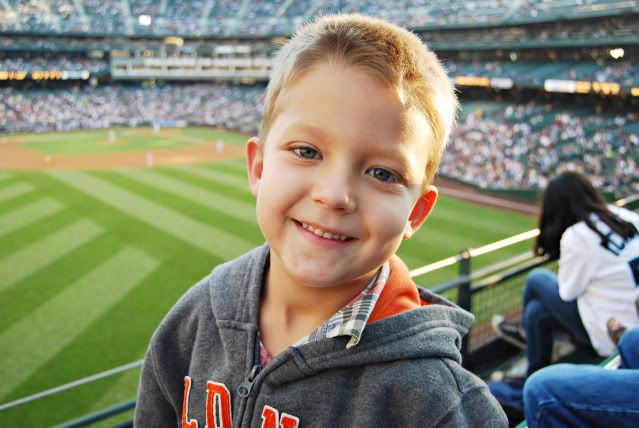 I can't believe this was just Monday and Tuesday. I still have Wed-Sat to blog about!