I know most of you moms out there probably already know about the cute (and

free

) workshops put on by Lowes and Home Depot for kids, but just in case I thought I would pass on the info. I took Devin on Saturday, and he pretty much loved it. They give each child an apron and a patch once they complete the project. (I think Home Depot gives pins?--we are going to the Home Depot workshop this Saturday). Each child gets a little hammer and goggles. Today we made a pirate ship. The next one at Lowes is a treasure chest and Home Depots is a caddy (we are signed up for both). Devin had so much fun!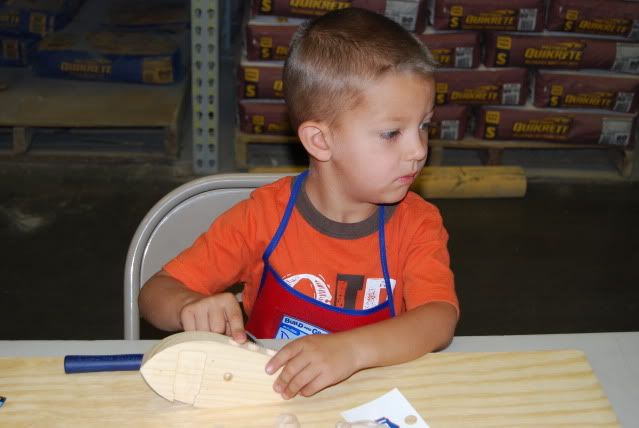 Not a fan of the goggles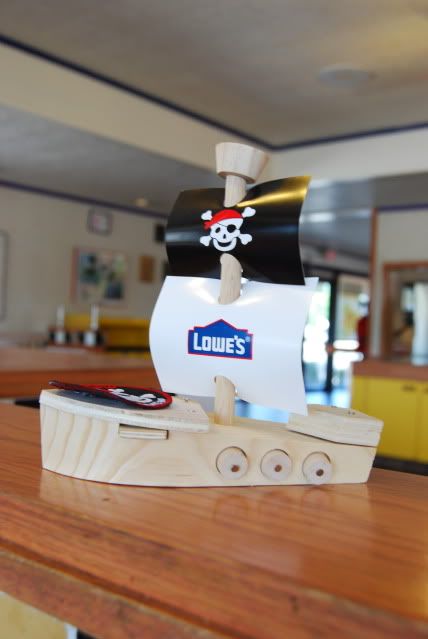 Hope Jared doesn't mind that I am including this one. I just thought it was sweet. And because we have been swimming a lot lately, Devin is turning into a little Mexican.